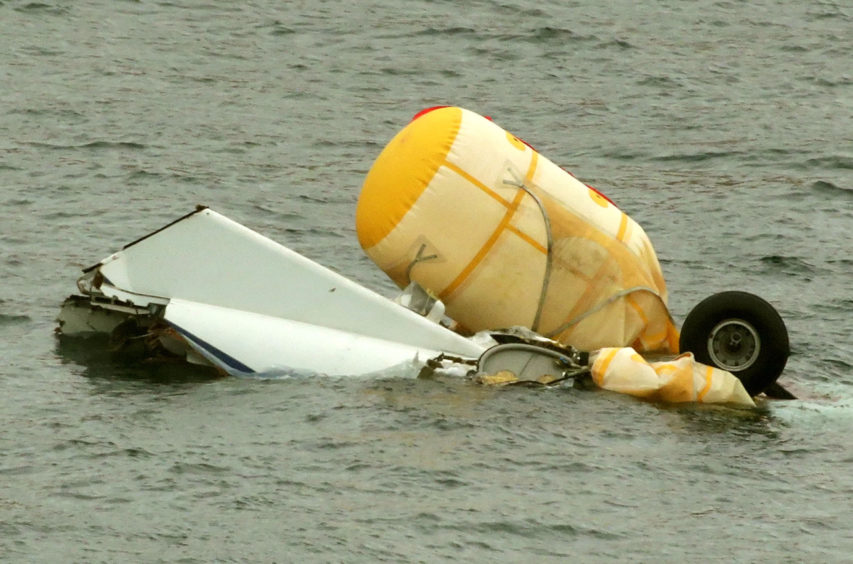 North Sea oil and gas companies are dodging responsibility for the well-being of offshore workers at the expense of profit, according to a damning new helicopter safety report.
The paper by Robert Gordon University (RGU) academics concludes that the sector needs "a cultural shift" and should take a more Norwegian-style approach.
But industry body Oil and Gas UK (OGUK) said the report failed to take into account the "considerable efforts" by the sector.
It has been published to coincide with a long-awaited fatal accident inquiry into a crash off the coast of Shetland in 2013 that caused the deaths of four people.
The inquiry was ordered in June, with a date and venue still to be set.
The report claims that a push within the UK sector to increase profits and reduce costs is putting workers lives "at risk".
It adds that current contractual arrangements with workers and helicopter firms allow oil and gas companies "to avoid accountability" and reduces pressure to implement change.
The report said the UK sector should look to replicate the Norwegian "gold standard" system, rather than the minimum standard currently in place in the UK North Sea.
OGUK health and safety manager Trevor Stapleton claimed his organisation's most recent report into helicopter safety showed 2019 was the first year since 2001 that the sector had experienced "a zero five-year fatality rate" and the total accident rate has dropped by "almost a half".
Mr Stapleton called the report "a stand-alone piece of research" that had failed to involve regulators.
He added: "While this study summarises many of the opinions on this sensitive issue it's disappointing that it fails to take into account the considerable efforts by industry and regulators over recent years."
Despite a reduction in helicopter crashes in the UK, Super Puma helicopters were grounded in 2016 following a fatal crash in Norway where 13 people died.
Further incidents in the UK, such as the detection of a "crack" on part of a helicopter operating out of Aberdeen, stopped flights in June.
Jake Molloy, regional officer for RMT Union and whose organisation will provide representation for the family of one of those who died in the 2013 Sumburgh crash, said: "RMT remain convinced that the pressure put on by the oil companies is having an effect on how helicopter firms function because of the continued push to reduce cost at all cost."
Mr Molloy added that since 2009, 33 people have died and 65 have been rescued from helicopter incidents.
He pushed for the Norwegian model, adding that: "If a gold standard had been applied, then those people would still be alive."