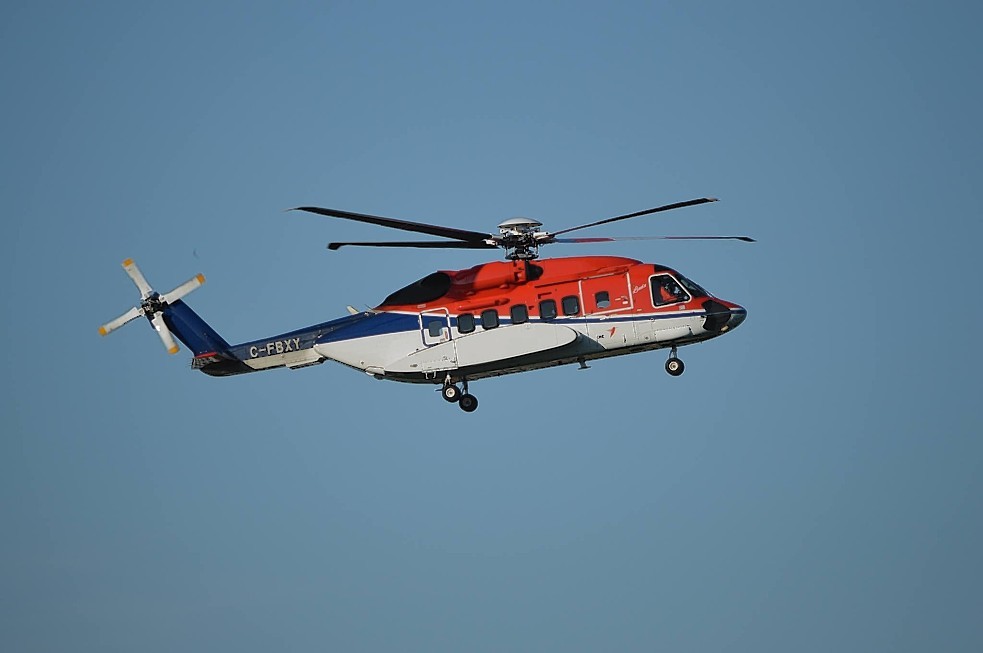 A North Sea helicopter made an emergency landing in Aberdeen on Monday evening due to a technical fault.
The Sikorsky 92 aircraft was returning from the West Phoenix drilling rig — chartered by Equinor — to Aberdeen airport when pilots detected a glitch.
Helicopter operator CHC said crew asked for a "precautionary landing".
They managed to bring the S92 in to land safely.
The helicopter is being inspected.
A spokesman for CHC said: "At approximately 17:20 today (November 18) a S92 helicopter requested a precautionary landing at Aberdeen airport after the crew noted a technical fault.
"The aircraft landed safely at the airport at approximately 17:40. All personnel disembarked safely. Crew followed our procedures and engineers are now inspecting the aircraft."
The RMT union's general secretary, Mick Cash, said: "It's a huge relief that no one was hurt as a result of this latest emergency landing. The effect of commercial pressure on helicopter safety remains a serious concern to my members, including those drilling for new sources of oil and gas under the North Sea.
"This latest incident also highlights the problems associated with the ageing S-92 fleet which makes the bulk of flights offshore.
"The next Government in Westminster needs to ensure that offshore helicopter safety performance improves and the best way to do that would be to launch a public inquiry into offshore helicopter safety including the effects of commercial pressure on these vital operations."
A spokesman for Sikorsky said: "Safety is foremost in all we do at Sikorsky, and the S-92 has an industry-leading safety record.
"Sikorsky is aware of our customer's November 18th precautionary landing in Aberdeen.
"We worked with the operator to quickly and safely return the aircraft to service."
Recommended for you

CHC appoints two new European directors following management shake-up