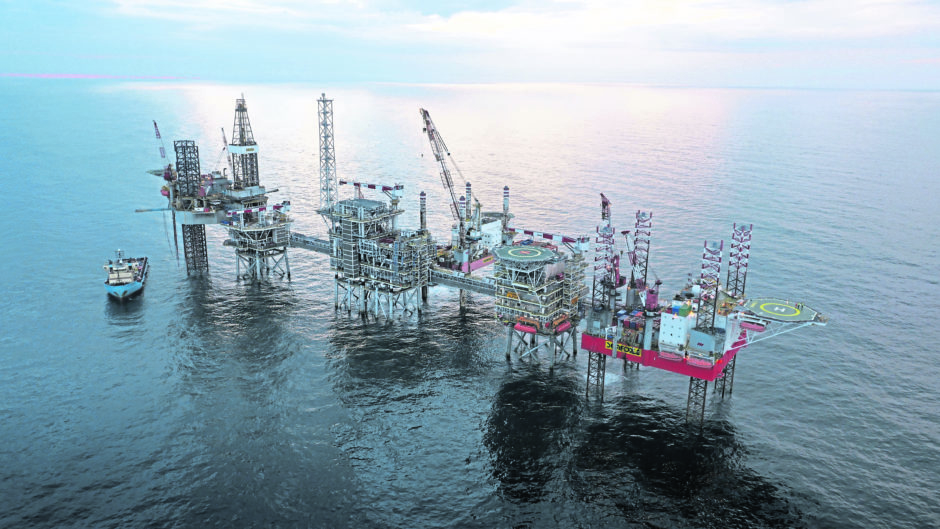 New projects will raise production at private-equity-backed Neptune Energy by 110,000 barrels of oil equivalent (boe) per day in the next two years.
Neptune, which recently struck a deal to buy a package of North Sea assets from Energean Oil and Gas, said the boost would come partly from the Dvalin and Nova projects in Norway and Merakes in Indonesia.
The company is also progressing the 50-million-barrel Seagull development in the UK central North Sea.
Neptune made a final investment decision earlier this year and in September booked the Rowan Gorilla VI rig to drill four wells in 2020.
Seagull, which will produce via BP's ETAP facility, should come on stream in 2021.
Neptune acquired its 35% operated interest in Seagull from Apache last year. Its partners are BP with 50% and Japex with 15%.
Neptune is also participating in the Total-operated Isabella exploration well in the UK, where drilling began recently. Results are expected next year.
Spending on development activities in 2020 could reach £855m next year at Neptune, which today published its results for the first nine months of 2019.
The company produced 142,600 boe per day during the reporting period, compared to 160,500 boe per day from Q1-Q3 last year.
Neptune, which operates the Cygnus gas field in the southern North Sea, has revised its full-year guidance down to 145,000 boe per day.
In its 2018 full-year results announcement in April, the firm harboured hopes of hitting 155-160,000 boe per day, but in August nudged the figure down to 150-155,000 boe per day.
Neptune attributed the latest revision to later-than-expected start-up and plateau at Touat in Algeria, maintenance shutdowns and other "unplanned deferrals".
The business does expect "robust" full-year cash flow, despite modest commodity prices and lower production.
Average realised oil prices in the first nine months of 2019 decreased to $62.1 per barrel from $70.7 the previous year, contributing to a 5% drop in Neptune's revenues to £1.3 billion.
Pre-tax profits totalled £345m during the nine months, down 34% year-on-year.
Post-close of the reporting period, Neptune agreed to pay Energean an initial £194m for the UK and Norwegian assets held by Edison E&P, including 25% of Chinese firm Cnooc's 250m barrel Glengorm discovery in the central North Sea.
In July, Energean announced the acquisition of the oil and gas arm of Italian energy group Edison, but said the firm's North Sea portfolio would be sold on.
Neptune quickly swooped for the package, which also comprises non-operated stakes in the Scott and Telford fields in the UK, and some mature producing assets in the southern North Sea.
Neptune chief executive Jim House said: "We made significant strategic progress in the third quarter, focused on delivering value-accretive and material growth, increasing long-life and low-cost reserves in key areas of our portfolio.
"Our acquisition of Edison E&P's North Sea assets from Energean Oil & Gas is an excellent fit with our existing portfolio in Norway and the UK and offer additional contingent resources, while the discovery at Echino South in Norway is one of the year's largest on the Norwegian continental shelf and has the potential for fast-track development.
"We have a strong project pipeline, which will deliver 110,000 boe per day of new production in the coming years. We expect to exit 2019 producing at higher levels as Touat continues to ramp up to plateau and production in Norway and the Netherlands returns to more normal levels."