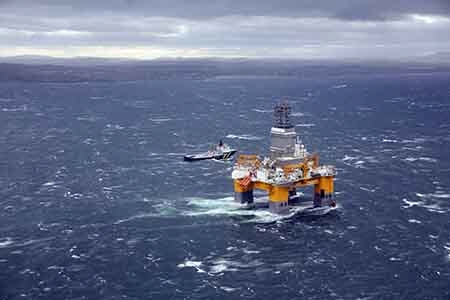 Odfjell Drilling's offshore workforce has accepted a new pay deal, according to trade union Unite.
The UK union said staff had voted in favour of a 3% pay increase that includes holiday Pay and an increase in Christmas holiday pay.
The new deal, understood to run from this year up 2020, was accepted by 82% of those voting in a consultative ballot.
Unite said 93% of its members participating in the ballot.
Over 50 workers on the company's mobile offshore drilling unit will receive the pay award, which is backdated from June 2019.
Unite added that there will also be a grading review in order to close the gap between the lowest and best paid positions on the unit.
John Clark, Unite regional industrial officer, said: "This is the first time that Unite had negotiated with Odfjell Drilling in relation to the workers on the mobile offshore drilling unit.
"The 3 per cent pay award was overwhelmingly accepted but there remains work to do in relation to the company's proposals to harmonise wage levels.
"However, this is a significant victory for Unite offshore members and gives us a platform to build on for the future."
Recommended for you

New wave of North Sea strikes begin