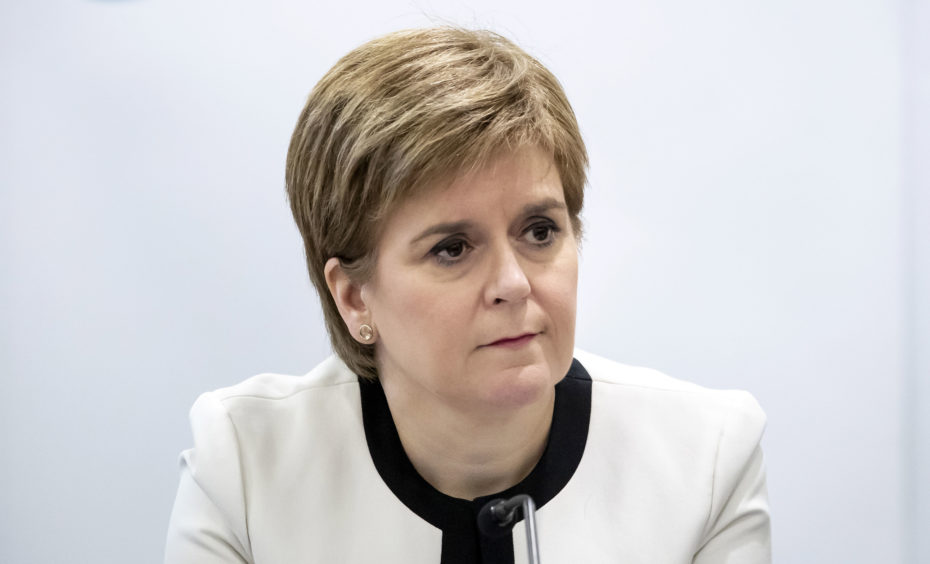 North Sea oil and gas receipts should go towards a "net-zero fund", according to Scotland's First Minister Nicola Sturgeon.
Ms Sturgeon, who is on the campaign trail, said that Scotland's oil and gas sector "cannot be left behind" and needed to work towards addressing climate goals.
On climate change, Ms Sturgeon said Scotland has the most "ambitious" targets in the world, adding the SNP will push Westminster to match the Scottish Government's legislation.
The First Minister said her party will propose a "green energy deal" to ensure eco-friendly initiatives have long-term security.
Ms Sturgeon also said the bulk of future oil and gas receipts should be put into a "net-zero fund", focusing on measures to battle climate change.
The SNP leader added that the industry "cannot be left behind" in the transition from fossil fuels, and proposed that 12% of the fund should be used to help to diversify places like Aberdeen and Falkirk.
Last week, Labour leader Jeremy Corbyn got himself into hot water after he was accused of endangering the future of the oil and gas industry and imposing a "tax on Aberdeen".
Labour unveiled plans to charge the sector £11billion to "pay the cost of the climate emergency".
Although the precise mechanism for taxing the oil and gas sector remains unclear, Labour denounced the industry for not paying sufficient taxes during the North Sea boom of the 1990s and 2000s.
Prominent petro-economist, Alex Kemp, labelled the Labour Party's plans  "quite misguided".
Mr Kemp, professor of petroleum economics at Aberdeen University, also described the proposals as the "worst possible signal" for new entrants to the basin.
Recommended for you

First Minister plans "urgent summit" with energy cos and consumers