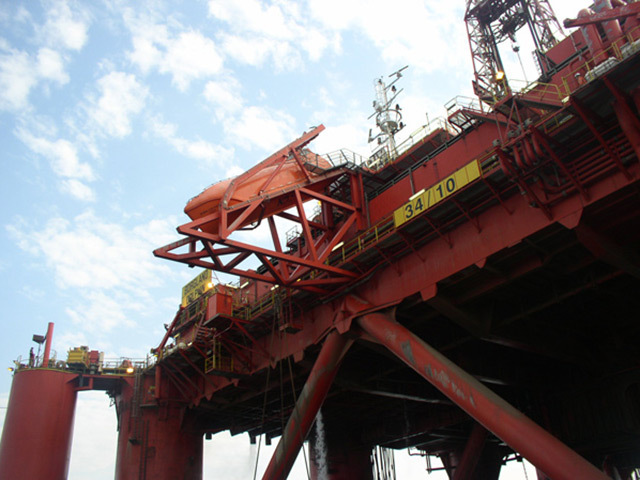 Shares in North Sea explorer i3 Energy sank today after the company said its plans to develop targets in the outer Moray Firth hinged on finding additional funding.
The firm, headquartered in Westhill, near Aberdeen, recently completed a three-well drilling campaign on the Serenity and Liberator fields, estimated to hold 600 million barrels of oil.
The London-listed company intends to carry out a multi-well appraisal campaign in summer 2020 to firm up that estimate.
It hopes to develop the resources using existing infrastructure, but acknowledged today that its plans were "subject to the sourcing of additional funding".
The business will keep working with senior lenders on a "phase one" Liberator development facility while pursuing partners to help pay for the appraisal programme.
Shares had dropped 41.43% to 10.25p as of 4pm today.
The final well in i3 Energy's 2019 campaign uncovered an oil column on Liberator that was "thin", making it an unsuitable location for a development well.
The firm will now focus on a "simplified", "low cost" Liberator phase one development, with a single well connected to existing infrastructure.
Talks about producing i3 Energy's resources via the Bleo Holm floating production vessel have been held with operator Repsol Sinopec Resources UK (RSRUK).
Bleo Holm processes oil and gas from RSRUK's Ross and Blake fields. It could also host oil from the RSRUK-operated Tain project.
I3 Energy believes Tain and Serenity are connected and that a joint development of both assets could be beneficial.
Majid Shafiq, chief executive of i3 Energy, said: "This year's drilling campaign has been a major undertaking for a company of our size, and we'd like to thank those noteholders and equity investors who have funded our operations.
"I3 will continue to progress its ongoing funding initiatives while exploring all options in order to maximise value for shareholders."
Recommended for you

Europa eyes decision on Tain-Serenity combination in early 2023