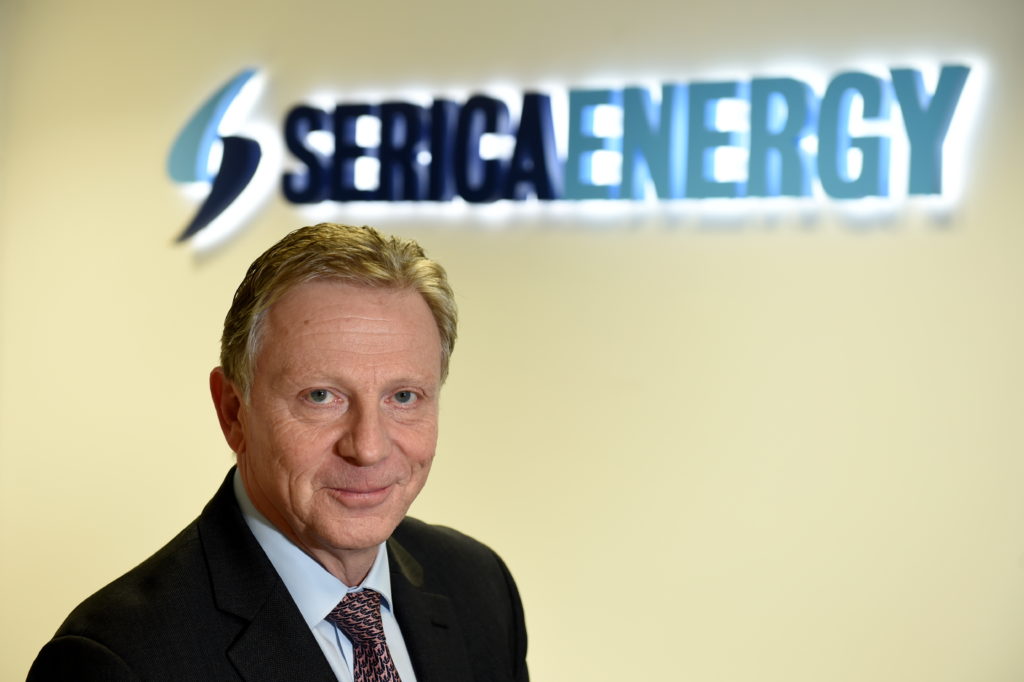 London-listed oil firm Serica Energy expects to announce its maiden dividend in April following a year of "strong performance".
Chief Executive Mitch Flegg said Serica had established itself as a leading UK independent producer following acquisitions of stakes in the Bruce, Keith and Rhum (BKR) fields in late 2018.
Mr Flegg said the company had no borrowings, low decommissioning liabilities and was focused on delivering "total shareholder return".
Shares were up 10.11% to 135p in early trading as of 10:15am.
The firm's shares were first admitted to trading on the alternative investment market in London in December 2005.
Serica will keep looking to grow through acquisitions, but will be disciplined in its approach, concentrating on value over volume, he added.
In a corporate update, Mr Flegg said 2020 would be a year of opportunity as Serica progresses three "high-impact capital projects".
Its plans include the workover of a third production well on Rhum in the second half of 2020, the drilling of a development well on the Columbus field and preparation for an exploration well on North Eigg.
Mr Flegg said Serica was in a "strong cash position", having fully repaid a £16.5 million BP gas prepayment facility last year.
Serica Energy pumped out 30,000 barrels of oil equivalent per day (boepd) net last year, 13% higher than the output from the same UK North Sea assets in 2018.
Most production came from the Bruce, Keith and Rhum (BKR) fields, while the Ithaca-operated Erskine field also contributed.
At the start of this month, its share of BKR net cash flow increased to 60% from 50%, in line with its purchase agreements with BP, Total E&P and BHP.
Serica's share will increase to 100% after 2020-21.
Recommended for you

'Lack of opportunity' in UK sees Serica eye Norway re-entry