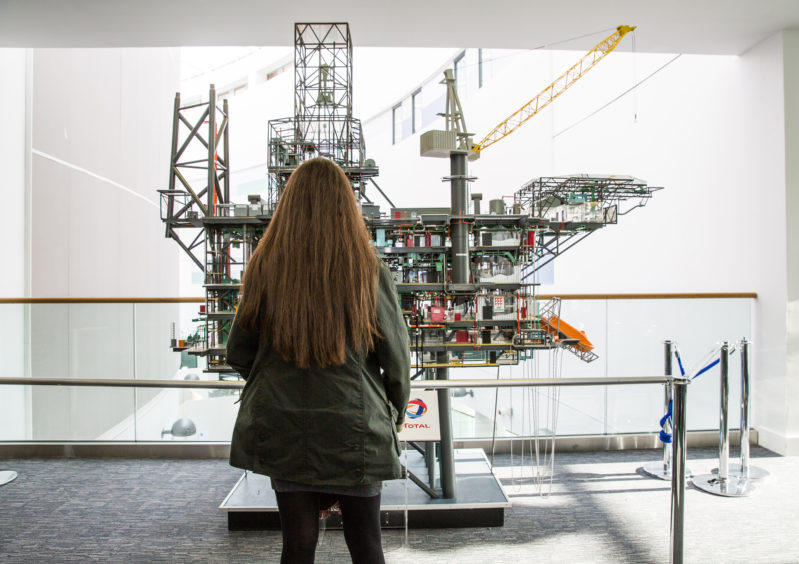 University chiefs have hailed a "resurgence" in applications to oil and gas courses in Aberdeen following a sharp drop during the downturn.
Interest in such courses dropped by the thousands amid the decline in oil price, but according to application figures released using freedom of information legislation, demand is on the rise again.
A total of 9,303 applications were made for the 2014/15 academic year at the two universities, just preceding the crash, before dropping annually to a low of 4,899 in 2018.
However, a rebound last year saw total applications reach 5,265 across both institutions.
Aberdeen University said factors including the oil downturn and subsequent recovery have impacted applications, with recent growth also due to its "enduring appeal" as a leading provider of energy-related programmes.
Meanwhile RGU described the "resurgence" as showing "renewed confidence" in the sector.
However, the Scottish Green Party argued the stats show Scotland is "failing to deliver a just transition towards a cleaner economy", adding that people should not be encouraged to join the "destructive" industry.
Aberdeen University's applications, which did not include law courses related to oil and gas, were cut in half from 4,290 in 2015 to less than 1,900 three years later, before recovering slightly to 2,105 last year.
RGU also saw a steep drop, from more than 5,000 in 2014 to a low of 2,960 in 2017, but has had renewed growth in the two years since to 3,160 in 2019.
The university's Oil and Gas Engineering MSc had the largest decrease of any individual programme in the city, going from 848 applications in 2014 down to 294 last year.
However, RGU's Data Science MSc has become the sector's most popular course in Aberdeen, increasing eight-fold from 52 applications in 2015 to 422 last year.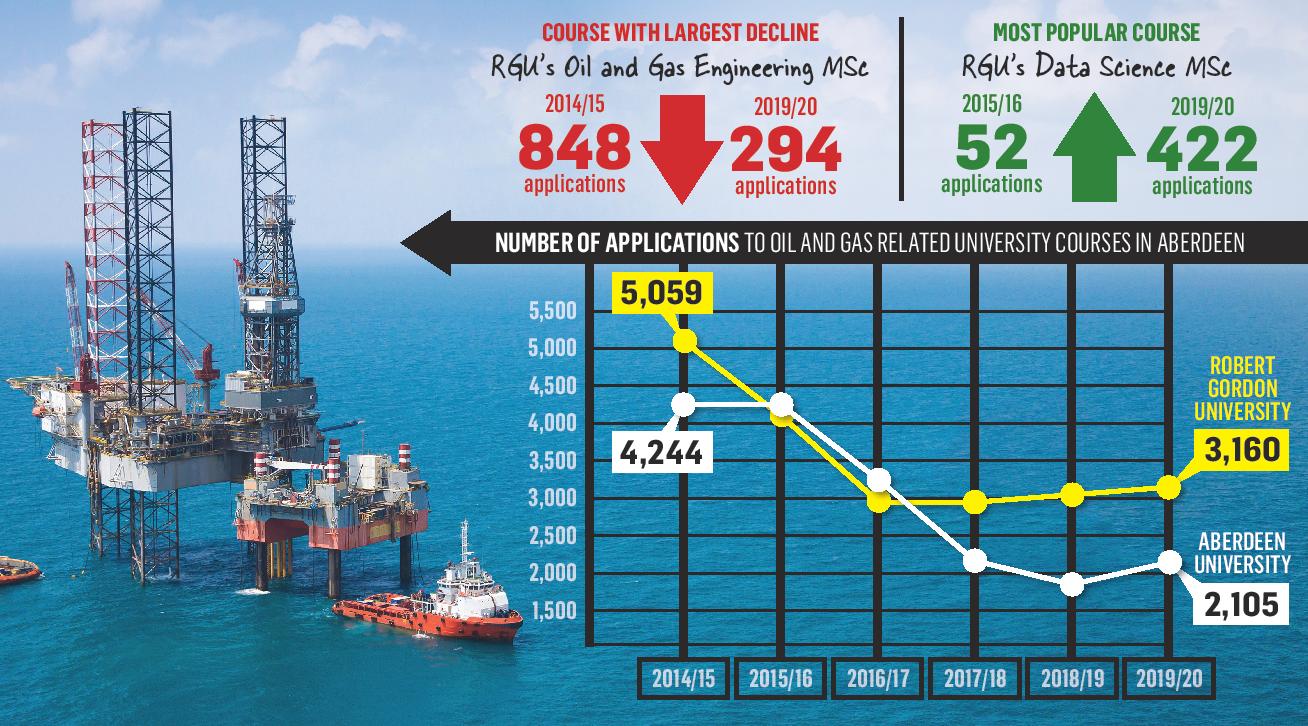 A spokeswoman for RGU said: "The resurgence in applications to oil and gas-related courses is evidence of renewed confidence in the sector.
"RGU is proud to offer demand-led teaching and research and we recognise that interest in traditional oil and gas offerings remains strong."
She added that the uni will continue to adjust its course portfolio with market dynamics.
A spokesman for Aberdeen University said: "The downturn and subsequent recovery in the oil price has had an impact in terms of the number of applications to our oil and gas related courses, albeit there have been other external factors at play including the length of post-study work visas available for international students, and graduate employment opportunities which have improved in recent years.
"While the recent growth in applications to our programmes is partly attributable to recovery in the market, it is also testament to the University's enduring appeal as a leading provider of energy-related programmes."
Aberdeen Uni added that it had seen a particular increase in numbers from international students, partly as a result of greater scholarship opportunities from countries requiring training.
FOI stats for Dundee University show a similar trend to RGU and Aberdeen, with applications at a high of 1,165 in 2014 before dropping annually to a low of 781 in 2016 but have since been in rebound.
Scottish Green Party education spokesman, Ross Greer MSP, said: "It's no surprise that more people are applying to courses in oil and gas again, given the billions being poured into keeping the industry going for as long as possible.
"We all know the truth though, the oil and gas industry has to come to an end if we're to have any chance of stopping complete climate breakdown.
"These numbers simply show that Scotland is failing to deliver a just transition towards a cleaner economy.
"We should be working to ensure everyone currently employed in fossil fuels has a new job to go to, not encouraging more people into this destructive industry, risking mass unemployment when the necessary transition finally happens."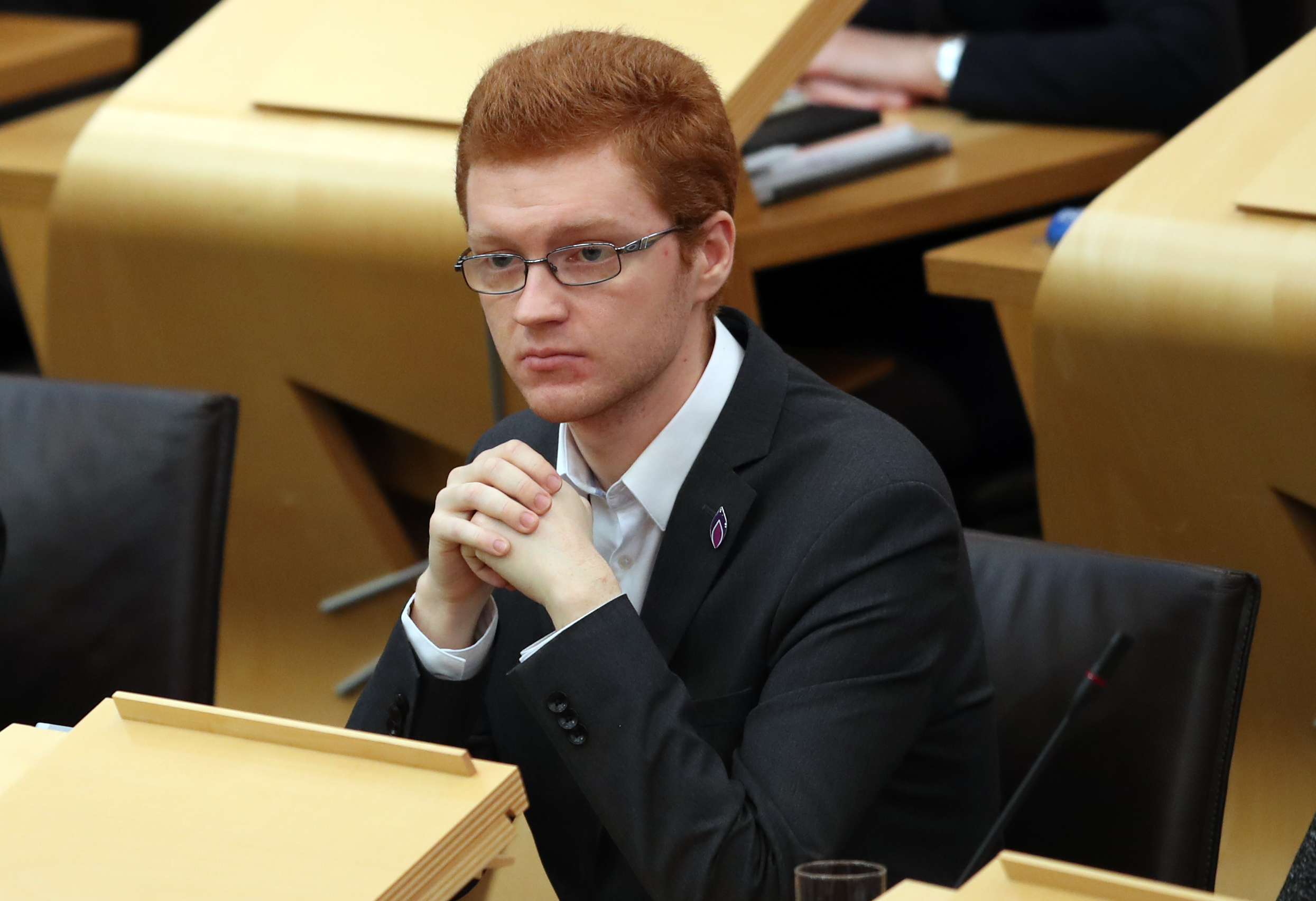 Freedom of Information figures from Edinburgh's Heriot-Watt University show a surge of demand for courses focussed on renewable energy.
Its Renewable Energy Engineering MSc is now the most popular it has on offer in the energy sector, more than quadrupling applications from 117 in 2015 to 539 last year.
Glasgow Caledonian University saw applications for programmes specifically with oil and gas in their title drop from 381 in 2014 to 26 in 2018 when it stopped offering such courses.
The uni still offers oil and gas modules within wider courses, as does Edinburgh University.
Strathclyde University offers no programmes specifically related to the industry, but offers a range related to engineering skills that are relevant to it.
St Andrews only offered one course – an Oil and Gas Innovation MSc – which attracted 28 applicants over its three years running.
Alix Thom, workforce engagement and skills manager of industry body Oil and Gas UK, said: "Our local universities play a key role in attracting people to the energy sector.
"We know that there could be up to 10,000 new roles required in our industry in exciting new areas of data science, analytics, automation and new materials, all of which will be highly valued and transferable skills.
"With this in mind and also that around 40,000 new people will be needed in our sector by 2035, our focus must be on developing a diverse, multi-skilled and technology-enabled workforce.