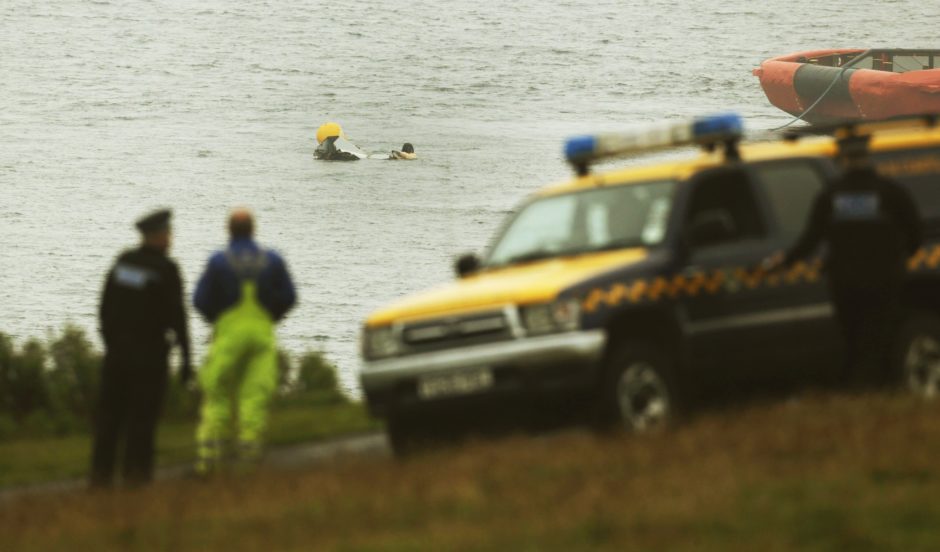 A sheriff launched a scathing attack on the legal system for forcing families to wait a "deplorable" seven years for an inquiry into a North Sea helicopter tragedy.
Four offshore workers were killed when a Super Puma went down on its approach to Sumburgh airport in Shetland on August 23, 2013.
Yesterday, a preliminary hearing was held in Aberdeen ahead of a fatal accident inquiry taking place in the next few months.
Sheriff Principle Derek Pyle, who previously oversaw an inquiry into the 2009 Super Puma helicopter crash that claimed the lives of 14 oil workers off Aberdeenshire, presided over hearing.
Speaking before an assembly of loved ones who have waited years for answers on the tragedy, he condemned the Crown Office for subjecting them to such a delay.
Sheriff Pyle said: "Seven years is too long, especially when you already have a full and detailed accident report, which arrived in 2016.
"This has the potential to affect witness statements, and families have been left wondering at what point all their grief and dismay will have to be revisited.
"This taking seven years is something to be deplored."
The Sheriff Principal added that he hoped the Crown would "be thoughtful about what could be learned from the delay".
Sarah Darnley, 45, from Elgin, Gary McCrossan, 59, from Inverness, Duncan Munro, 46, from Bishop Auckland, and George Allison, 57, from Winchester, all lost their lives in the crash.
Previously, it was claimed the families had been "kept in the dark" over the state of investigations.
In the House of Commons last year, Alistair Carmichael, MP for Orkney and Shetland, said the wait had been "unacceptable."
The Crown Office finally ordered an inquiry into the incident last June.
An investigation by the Air Accidents Investigation Branch (AAIB) in 2016 concluded that "pilot error" was responsible for the crash – after the pilot failed to notice the aircraft's descending airspeed.
Representatives from agencies including the AAIB, CHC Helicopters and the Civil Aviation Authority will be involved in the upcoming proceedings.
The Crown has taken 535 statements from 471 witnesses that have been issued to all parties involved.
It was added that the hearing would reflect a wider issue "about whether helicopters are safe" and the need to keep operating manuals updated.
The 2013 crash was one of several fatal incidents in the North Sea involving Super Puma helicopters, which have not returned to operation in the sector since another crash in Norway three years ago, which killed 13 people.
Yesterday, family members of the victims travelled from far and wide to attend he preliminary hearing at Aberdeen Sheriff Court.
They were ushered into court by a chaplain and said they did not wish to comment at this stage of proceedings.
Two further preliminary hearings are planned for March and April before the inquiry officially starts on May 18, provisionally, in the new Inverness Justice Centre.
Sheriff Principle Pyle said all parties needed to "crack on" and get the inquiry "done and dusted before summer".
It is expected to last between four and six weeks.