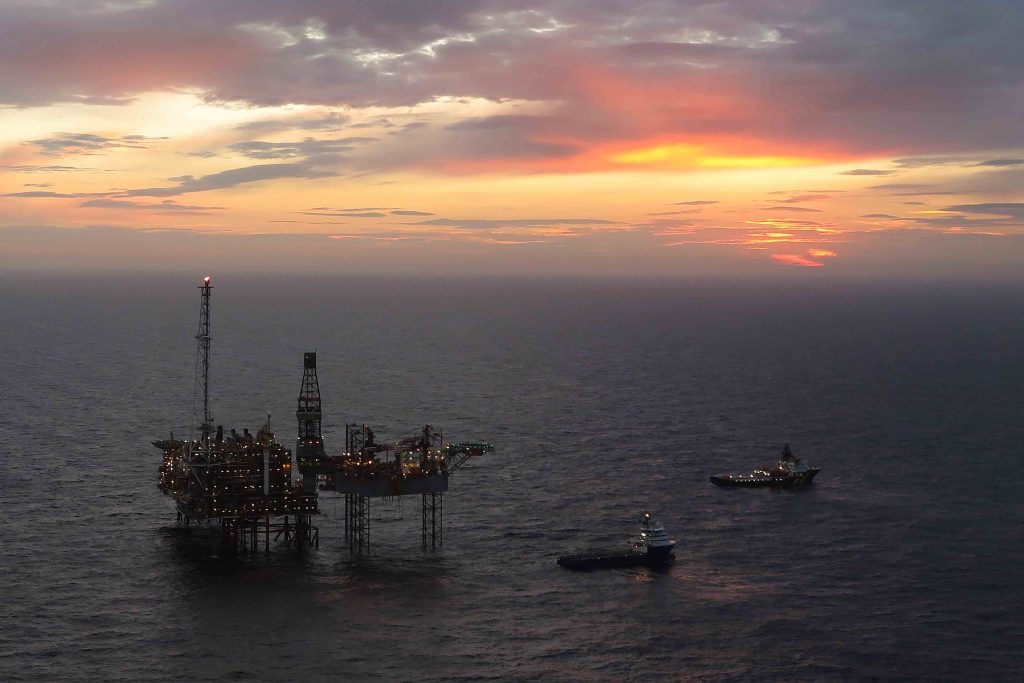 Full power is unlikely to be restored to BP's ETAP platform in the central North Sea until early next week, it is understood.
More than 60 workers had to be flown off the platform earlier this week after a "small fire" broke out in the exhaust section of the power generation unit.
Production was shut down on the platform, which switched to emergency power generation with reduced heating and power.
There were no injuries.
Heating remains limited, but hot water for showers was restored earlier today.
About 70 core crew are currently on the platform, 100 miles east of Aberdeen.
A worker told Energy Voice full power would not be restored until Tuesday.
When full-power is restored, BP will ramp up its efforts to bring production back on stream.
A spokesman for BP said: "The safety and wellbeing of our colleagues on ETAP remains our number one priority.
"BP is working a recovery plan which includes ensuring comfortable living and working conditions.
"Progress continues to be made with the provision of hot food, hot water and fresh bedding and clothing."
Unite regional officer John Boland said: "While we want to see this situation resolved quickly, we believe that measures have now been put in place to make conditions as comfortable as possible, and members compensated for the basic amenities."
ETAP, the East Trough Area Project, is comprised of several offshore fields being processed through a central hub.
Since starting up in 1998, the fields which are BP-operated at ETAP have produced more than 550million barrels of oil equivalent.