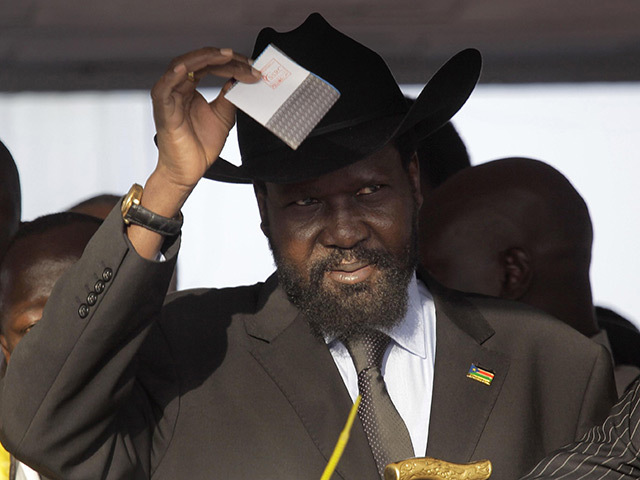 Without additional investment, South Sudan's oil production will fall and become heavier, dominated by its Nile Blend crude.
Production averaged 130,000 barrels per day in the last fiscal year, to May 2019, the Ministry of Petroleum's (MoP) seventh annual report has said. The government's share of crude was sold at an average of $61.52 per barrel, excluding Nile Petroleum sales, up from $55.94 per barrel in the June 2017 to May 2018 period.
As of November 2019, output was reported to have risen to 178,000 bpd. Production has risen as fields taken offline during violence have been returned. Oil provides 73% of the South Sudanese government's revenues.
Juba sees more benefit when oil prices are high, as it reduces cost oil – in which it does not get a share – and increases profit oil, which it does.
Without investments in boosting reserves or increasing recovery, production will decline over the next five years, the MoP said. By 2021, output will have fallen below 100,000 bpd, absent new investments. Improving recovery from existing fields is being considered as an option, although data on these areas remains in Sudan, for now. South Sudan is working on plans to relocate this to its own territory.
Recoverable reserves were 1.08 billion barrels as of the beginning of 2015. The government lacks its own assessment but has reported numbers from the three consortia as showing reserves of 938 million barrels, as of January 2019.
Production comes from three clusters, the Dar Petroleum Operating Co. (DPOC), Greater Pioneer Operating Co. (GPOC) and Sud Petroleum Operating Co. (SPOC).
Dar Blend will provide most future production, the report said. It is 26 degrees API and 0.1% sulphur and is based on a blend of crudes from various fields. Nile Blend has 34 degrees API and 0.06% sulphur.
Dar Blend is priced to Dated Brent, while Nile Blend is based on Indonesia's Minas. South Sudan's team has managed to reduce Dar Blend's discount from $23.01 in the 2017-18 period, to a discount of $9.58 in the recent fiscal year.
The next wave of production is hoped to come from Blocks E, B1, B2, B3, 7C and 7D. B2 has been contracted to South Africa's Strategic Fuel Fund (SFF) and B3 to Nigeria's Oranto Petroleum, while the rest are open.
Landlocked South Sudan reached an agreement in 2012 with Sudan on oil exports to Port Sudan. Under this, South Sudan agreed to pay tariffs of $26 per barrel on Nile Blend and $24.1 per barrel on Dar Blend.
This was expected to end in December 2016 but has been repeatedly extended. Most recently, in December 2019 a new deal was reached running until the end of March 2022. Extensions provided some flexibility on tariffs, allowing them to respond to changes in oil prices.
South Sudan paid $287.48mn to Sudan for the 2018-19 in tariffs, with the amount owed to its northern neighbour standing at $766mn at the end of May 2019.
The release of the MoP report comes as progress is finally emerging at the highest levels in the government about a deal with its former opponents, led by Riek Machar. There is a deadline for a new government to be agreed by February 22.
South Sudanese President Salva Kiir will retain his position while Machar will become first vice president. Machar was sacked from that position in mid-2013. In December, Kiir alleged Machar had attempted to seize power – triggering a civil war.