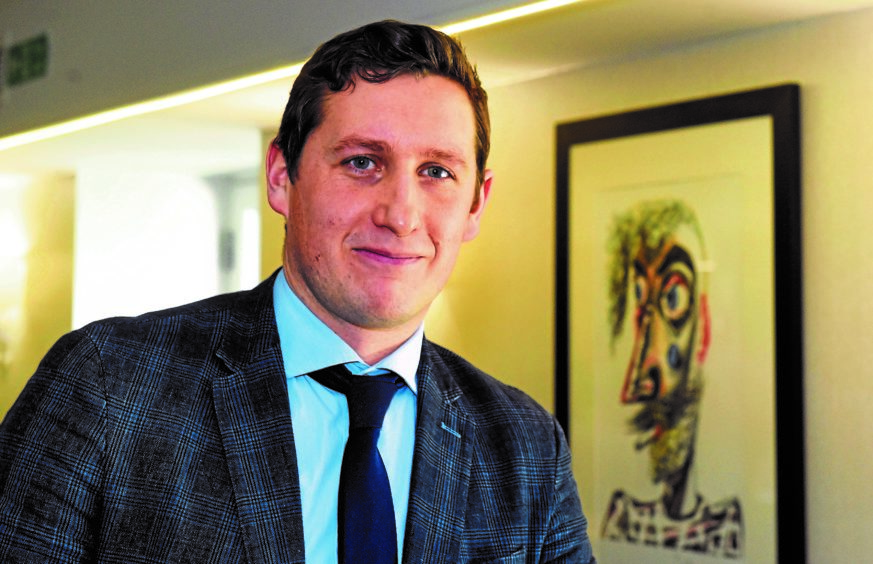 The North Sea energy sector is making "eye-opening" progress in the development of hydrogen power, according to top industry bosses in Aberdeen.
Oil and gas operators and offshore wind chiefs discussed the future sustainability of the sector during the Lloyd's Register-hosted Energy Industry Council event yesterday, with some concluding the technology is ready and "just needs to be skilled up".
Jamie Dempster, engineering and operations manager for the Moray West Offshore Wind Farm projects pressed for a serious conversation around sector collaboration.
He said it was "pretty eye-opening how far ahead" the North Sea energy sector was, adding that his firm, EDP Renewables, is "really keen" to develop hydrogen as part of its business.
Mr Dempster said: "We're currently holding discussions about how we go about doing it – it's not a case of when, but of how.
He added: "But that brings up the conversation about collaboration, which absolutely means renewables and oil and gas working together."
Carlo Procaccini, head of technology at the Oil and Gas Authority (OGA) claimed that hydrogen "could be here sooner than we think" thanks to new technology.
Vice-president for Repsol Sinopec's Great Fulmar Area and Flotta, Steve Gardyne confirmed his firm was "working collaboratively" with partners on a potential Orkney-based hydrogen project.
He said: "For me there is no doubt that hydrogen will play are really significant of the energy industry going forward – it's about seeing what we can and cannot do within that space.
"The skills transfer would come from traditional oil and gas, because hydrogen is a relatively hazardous substance that needs to be managed well, which is a pretty good proxy for managing oil and gas operations.
"The sector certainly has a big role to play in hydrogen production."