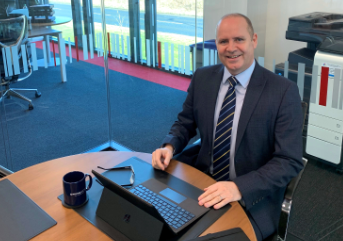 North-east engineering firm SengS said yesterday it had secured £750,000 worth of new business since the start of the year.
SengS, which was acquired by private equity-backed manufacturer Pryme Group in 2016, said new projects included its first work in Spain, where it was asked to design a bespoke test facility for a valve manufacturer.
These latest contract wins have coincided with Ellon-based SengS investing in a new environmental chamber capable of testing equipment at up to 20,000psi pressure, and between minus 50 and 250 degrees celsius.
The firm has invested more than £4 million in recent years in developing its 9,817sq ft test facility.
David Benison, managing director at SengS, commented: "After taking on the role in 2019, my immediate focus was to stabilise the business and put us in a better place to embark on the growth plan that will move the business forward. As part of this, we have strengthened our engineering capability and are well positioned to manage the turnkey projects that will utilise the breadth of the Pryme Group companies in satisfying our customers' requirements.
"Having strong, clear and unambiguous values as an organisation is the key to driving the culture required to allow the Pryme businesses to grow. We now have the team in place that will enable the growth required to meet the strategic ambitions both internally at SengS and as part of the wider Pryme Group."
Recommended for you

Exclusive: Hydrasun acquires hydrogen specialist Fuel Cell Systems