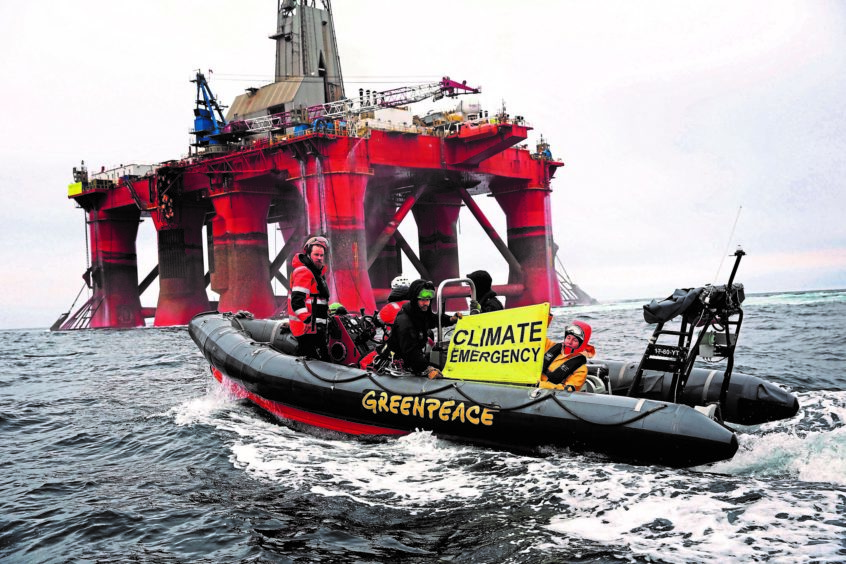 The UK Government has been ordered to pay the costs of Greenpeace seeking a judicial review after it rubber-stamped BP's drilling plans for a North Sea field without telling the public.
Former Energy Secretary Greg Clark failed to follow offshore environmental regulations and to undertake proper publication of BP's plans to drill on Vorlich, 150 miles east of Aberdeen.
The judicial review found the Oil and Gas Authority granted drilling consent to BP for 20,000 barrels of oil per day but there was no official announcement, meaning the permit could not be challenged by the public.
BP's drilling on Vorlich could now be challenged north of the border.
Greenpeace said yesterday the government had acted "unlawfully" and warned it may now seek to have the permit quashed through the Scottish courts.
The government was ordered to pay costs to Greenpeace of up to £35,000.
It also agreed to immediately publicise BP's Oil and Gas Authority (OGA) consent for the development of the Vorlich field, which lies 150 miles east of Aberdeen.
BP and Greenpeace were locked in a 12-day standoff in June 2019 as environmental protestors attempted to stop a BP-contracted Transocean drilling rig reaching the Vorlich field drilling site.
John Sauven, Greenpeace UK executive director, now faces up to two years in prison over the rig protest after BP's rig operator Transocean accused Greenpeace of being in contempt of court.
He said: "All the evidence tells us that if companies like BP keep on hunting for new oil it will drive us deeper into the climate emergency.
"Yet the government still decided to rubber stamp BP's request to drill for new oil regardless of the consequences and the legality of the process."
A UK Government spokesman last night called the situation "an ongoing legal matter" and confirmed it had received the judicial review claim.
BP refused to comment on the decision.
Recommended for you

The long arm of the law: North Sea assets as targets for protests