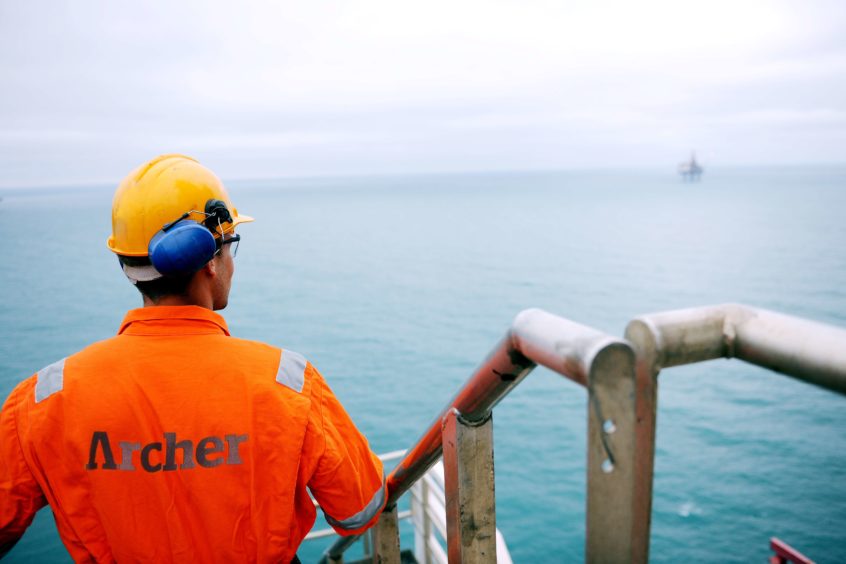 A trade union has claimed drilling contractor Archer intends to make 130 North Sea workers redundant.
Unite said it had been unable to convince Archer to use the UK Government's job retention scheme, which supports employers with salary payments during the Covid-19 pandemic.
The union branded Archer "disgusting" and vowed to "explore all legal options", including lodging unfair dismissal cases for workers.
A spokesman for Archer, which has an office in Blackburn, near Aberdeen, said the company regretted the job losses and would try to redeploy some employees as well as offering voluntary redundancies.
Archer said the government scheme would only provide support for a limited time, whereas clients' drilling activities were unlikely to recover for a prolonged period.
It means the positions which are at risk won't be required "for the foreseeable future", he said.
Last month, Energy Voice revealed 47 offshore jobs at Archer were at risk due to client Ithaca Energy's plans to reduce activity levels on its Alba and Captain platforms.
Unite said today that Archer employees on a number of platforms operated by Repsol Sinopec, including Claymore and Piper Bravo, would also be laid off.
The union said it would push Archer to reverse the decision to axe 130 jobs.
Shauna Wright, Unite regional officer, said: "We have been informed that Archer has shamefully decided not to utilise the government retention scheme for their workers.
"The company is looking to axe over 130 jobs through redundancy which is a devastating blow to a highly skilled workforce.
"We urge Archer to reverse this disgusting decision and to immediately look at how the government scheme can be used to support the workers during this difficult time by delaying the redundancies.
"If they don't do the right thing then Unite will consider all actions in order to support the workforce including the possibility of lodging unfair dismissal cases on their behalf."
Last week, unions struck a deal with the Offshore Contractors' Association (OCA) for a new supplementary project agreement (SPA) which would ensure members at risk of redundancy, or those recently laid off, would benefit from the UK Government's job retention scheme.
Archer, which is not an OCA member, said: "The purpose of the furlough scheme is to retain personnel in order to ensure normal operations are resumed once the restrictions put in place to control the spread of Covid-19 have been lifted.
"A number of Archer's clients have stated that they are reducing the scope and scale of their operations due to a number of factors, including the low oil price, the wider global macroeconomic situation and the coronavirus.
"Our clients in the UK have not given any indication they will resume operation within 2020, and in some cases 2021 is also under evaluation.
"Whilst these conditions persist, we do not anticipate a return to a level of operations seen prior to the fall in the price of oil, even after the Covid-19 restrictions have been lifted.
"As a result we do not anticipate that any of the positions currently at risk in the platform drilling division will be required for the foreseeable future."
Archer's spokesman added: "We deeply regret the impact this will have on some of our employees and wherever possible we are looking to mitigate mandatory redundancies by seeking alternative employment for our employees and offering voluntary redundancy options.
"We will continue to evaluate the government scheme for any further positions placed at risk during its term and consider it as an option where applicable."