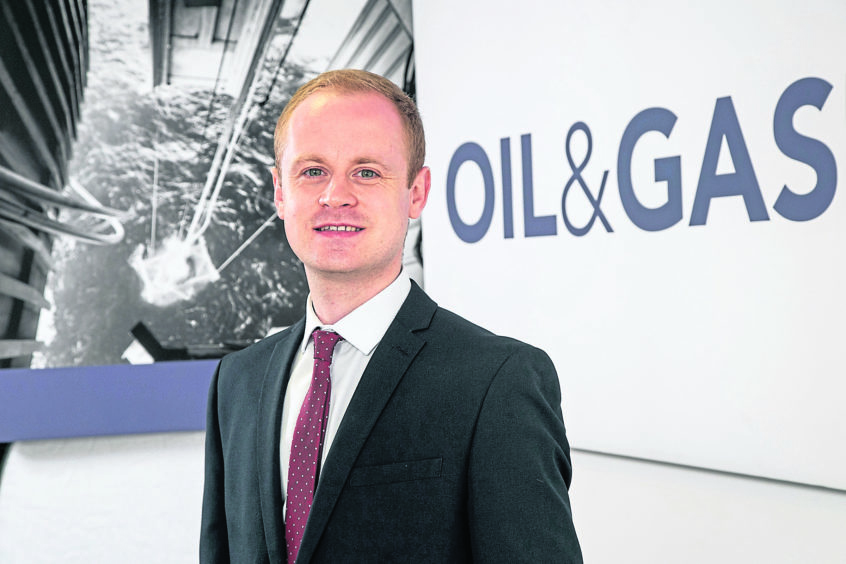 Struggling North Sea firms need swift and long-lasting financial protection to weather an oil price and Covid-19 storm that has the potential to impact the industry "for years to come".
Ross Dornan, market intelligence manager for Oil and Gas UK (OGUK), warned last night that the sector is under significant pressure – with the North Sea supply chain to be hardest hit.
He urged the UK and Scottish Government to produce a workable resilience package for the sector to avoid firms leaving the UK.
Mr Dornan said: "What we're concerned about is a loss of capability from the industry now, how it harms the economy now and the loss of opportunity."
He said OGUK welcomed the measures of support already introduced by government through business interruption loans and furlough schemes, but that "further proposals" will be tabled next week.
OGUK's biggest current concern is the UK supply chain, which has already seen significant revenue and margin reductions.
"Things are now being deferred and that has an obvious and very quick impact on the companies within the supply chain", Mr Dornan said.
"We are concerned about the ability for significant proportions of our supply chain to further weather the reductions that are being put in place at the moment.
"We need to make sure that companies are able to get through this period in the best shape possible that allows us to start building for the future."
Today's new business outlook report by OGUK highlights the "crucial" contribution of the North Sea industry in terms of its employment footprint, its exports and its contribution towards the balance of trade within the economy.
Mr Dornan also said it was important to recognise the industry's vital contribution to the UK's current energy security – while supporting more than 250,000 UK jobs and putting billions of pounds into the UK economy.
He said: "The sooner that companies are able to access the support they require the better.
"Supply firms are seeing really stretched cash flow at the moment and are making decisions now in terms of activity and resourcing that could impact on us for months and years to come.
"If the UK is not seen as really competitive place for these companies to do business we risk losing a lot of these capabilities.
"These firms see the UK as an anchor, they want to be based here, they want to service the UK market, but they also want to take these capabilities out to service the global market as well.
"We want them to grow their presence in the UK rather than them choosing to do that elsewhere and then the UK is reliant on companies from the other parts of the world to service their demand."