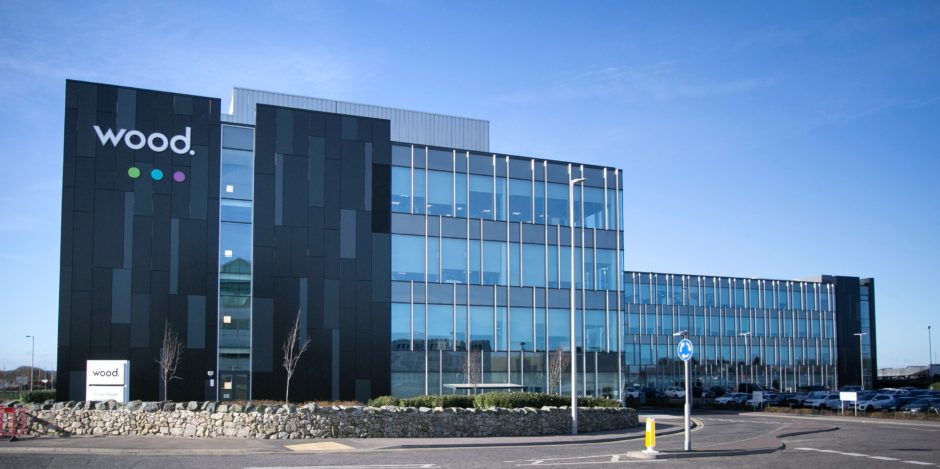 Aberdeen-headquartered energy services firm Wood has confirmed that it plans to make almost 70 staff redundant across its UK onshore business.
The company said it has entered into a 30-day consultation period with 66 workers within its Asset Solutions business.
Job reductions will be across Wood's UK offices in Aberdeen, Glasgow, Darlington and Ellesmere Port in Cheshire.
Wood blamed the current low oil price, but said the decision was not impacted by yesterdays US oil price plunge.
The firm said it would implement the UK Government furlough scheme and look to redeploy workers wherever possible.
Wood announced two weeks ago that it would "regrettably" have to consider headcount and salary reductions, alongside temporary furloughing due to the Covid-19 fallout.
A spokesman for Wood said: "In light of the impact of current low oil prices on activity levels, Wood has entered into a 30-day consultation period with employees in the UK regarding the proposed reduction of 66 office-based roles across the Asset Solutions business.
"These reductions are part of a broad series of measures being taken to safeguard the business, including the use of the government job retention scheme where appropriate.
"We are working closely to support impacted employees and remain committed to offering redeployment opportunities where available."
Wood's board and senior staff are set to take a 10% cut in base salary which is expected to save around £32.2million.
A dividend to shareholders, recommended at the end of last year, is also being withdrawn which was expected to cost £128m.
Capital expenditure is being cut in some areas to save another £16m – £20m.
The firm's order book at the end of February was £6.4bn, but said it expects some of that to be postponed and for new order intake to be slower due to the impact of lower prices and Covid-19.