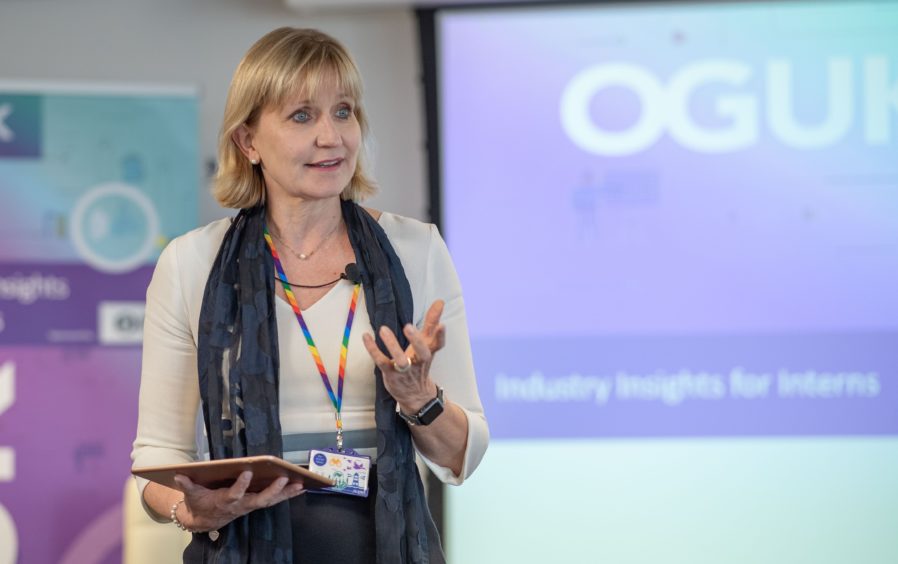 Up to 30,000 oil jobs are predicted to go, along with billions of pounds in investment, due to Covid-19 and a 20-year low in oil prices.
A sector report released by representative body Oil and Gas UK (OGUK) today warns up to 30,000 direct and indirect jobs could be cut in the next 12-18 months, mostly in the North Sea supply chain.
The 2020 business outlook report revealed all the North Sea exploration and production firms that took part in a recent survey anticipate a worse outlook for the sector, while 93% of supply chain firms held the same view.
OGUK also expects a drop in capital investment to around £4bn, the lowest level since 1970, as drilling activity in the basin could see a reduction of 50%.
OGUK chief executive Deirdre Michie called on the government and regulators to support the industry "now" to stimulate a recovery.
The jobs situation was "undoubtedly bleak", but she said the North Sea was "an industry worth fighting for".
Meanwhile, offshore unions last night warned that more than 3,500 UK workers – including 1,000 drilling contractors – could be out of work by September and called for an urgent summit with Westminster politicians.
It comes as the price of Brent crude oil lingers around $20 (£16), down from $70 (£56) around 12 months ago, with drilling workers told not to expect any upturn in North Sea activity until 2022.
The Offshore Coordinating Group (OCG) – made up of six unions including Unite, RMT and GMB –also demanded government support, including loan schemes to oil and gas operators to offset the economics of the declining oil price, with the Exchequer getting a return once prices are economical.
John Boland, vice-chairman of the OCG and Unite regional officer, said: "The trade unions are clear that the actions of the industry right now risk the government energy objectives and will severely damage the UK economy, and that cannot be allowed to happen.
"We are calling for an immediate intervention to halt the carnage which is occurring in terms of jobs and to ensure a just transition to a carbon neutral state can be achieved."
The stark warning on jobs comes as oil and gas firms report an increasingly grim outlook as they deal with the fallout from the coronavirus pandemic and a 20-year low in oil prices.
A significant number of North Sea firms have either terminated or furloughed staff over the last two weeks.
However, OGUK's new report found about 30% of firms in the sector had secured government-backed funding through financial support packages.
Putting forward a three-point proposal for the sector recommending improved financial packages and a progressive regulatory, fiscal and policy framework, Ms Michie also called for a sector deal to support the supply chain and accelerate a net-zero future
She said: "Like so many industries, our members have been profoundly impacted by Covid-19.
"With historic low oil and gas prices coming so soon after one of the most severe downturns our sector has experienced, these findings confirm an especially bleak outlook for the UK's oil and industry.
"If the UK is to maintain its supply of domestic energy, protect jobs and build the critical infrastructure it needs to transition to a net-zero future, ours is an industry worth fighting for."
SNP shadow financial secretary to the Treasury Stephen Flynn MP said the OGUK warning confirmed what he sees "on the ground in Aberdeen".
He added: "After providing almost £350bn to the Treasury coffers over the years, it is high time the UK Government supported the oil and gas sector in its time of need.
"The time for action is now in order to protect energy security, jobs, and energy regions as well as taking the opportunity to put the energy transition at the heart of the sector."
A spokesman for the Scottish Government said that ministers were engaging with industry leaders and trade unions and are "working closely with the industry to look at their future and what further support may be required to help the sector recover".
Recommended for you

UK government plans new oil and gas 'price shock' tax mechanism post-EPL