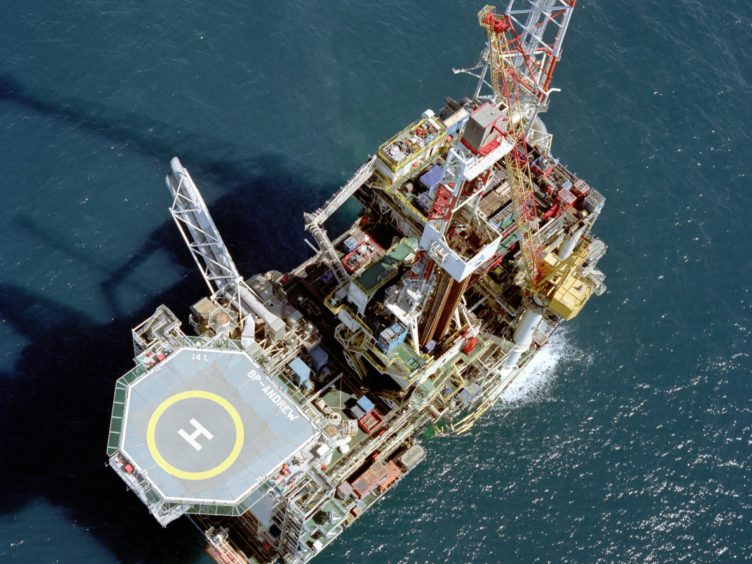 Premier Oil's boss has said BP is "willing to listen" as the firm looks to renegotiate the terms of a North Sea acquisition due to the slump in oil prices.
Tony Durrant stressed that discussions were at a "relatively early stage", but that Premier hoped to lower the price and adjust the schedule of payments for the deal.
In January, with Brent crude prices sitting above $65 per barrel, Premier said it had agreed to buy BP's stakes in the Andrew and Shearwater fields for £475 million.
Premier also struck a deal to pay Dana Petroleum up to £185 million for a further 25% of the Tolmount gas project in the southern North Sea, taking it to 75%.
Oil prices then plummeted due to a collapse in demand, brought on by the Covid-19 lockdown, the breakup of a production deal between Opec and its allies, and concerns about storage space.
Though new output cuts pact have been agreed by Opec+, the price has only recovered to around $30 per barrel.
Premier chief executive Tony Durrant said "re-engaging" with sellers was the "obvious" thing to do, given that the transactions were "negotiated in a different commodity price world".
Mr Durrant insisted the "strategic logic" behind the acquisitions remained sound but that the terms had to be "right".
Premier's largest creditor, Asia Research and Capital Management (ARCM), has opposed the acquisitions, which were to be financed with a £380m equity fundraising, existing cash resources and an "acquisition bridge facility" of £228m.
ARCM, a Hong-Kong-based hedge fund, argued the firm should focus on cutting its debts, rather than making acquisitions.
Both sides faced off in court in Edinburgh, with the judge eventually siding with Premier by sanctioning the creditor schemes of arrangement required to implement the transactions, associated funding arrangements and proposed credit maturity extensions.
ARCM has since appealed the decision at the Inner House of the Court of Session in Edinburgh. The deals cannot go through until that process concludes.
Premier said on Wednesday morning that it was "confident" in the strength of its legal case and expects the court to dismiss the appeal.
Recommended for you
X

Equinor and SSE pick Port of Tyne for world's largest offshore wind build