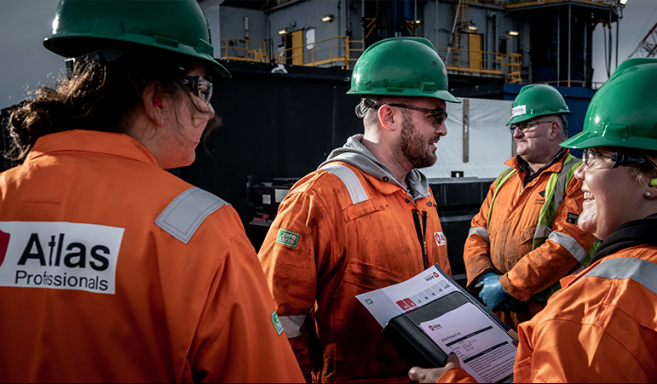 Offshore workers have said they've been "dumped" by a major recruitment firm after it decided not to offer the UK furlough scheme due to holiday pay concerns.
An email was sent out to agency workers employed via Atlas Professionals, shortly after Chancellor Rishi Sunak yesterday announced an extension of the coronavirus jobs retention scheme to October.
Atlas, whose Aberdeen office makes one of 25 globally, said the scheme does not allow it to reclaim workers' holiday pay and it is "unable to accept these additional costs" without risking the future of the business.
As such, Atlas said "it is unable to operate the government Job Retention Scheme due to the substantial costs involved".
The firm said holiday pay has been a "bone of contention" for recruitment firms who have been seeking clarity from the government
One worker, who has worked via Atlas for more than a year in the North Sea, said he was waiting more than a month for answers and received his email within an hour of Chancellor Sunak's announcement.
He said: "I have been home now for nine weeks and I've had a week-and-a-half's pay in that time. I've got children, a mortgage, everything and I've got no income at all.
"I said, look I don't care about the holiday pay, I'll sign something saying I'm not going to get it. I just want to be covered because I'm sitting at home, but all you get is automated messages off them.
"Basically they've hung us all out to dry.  Other agencies are doing it, they've given furlough, but Atlas have basically dumped us.
"I think all these big companies that hire Atlas should make a stand and say if you're not going to treat the people right, we're not going to hire you."
Atlas has not responded to an Energy Voice request for comment.
In the email, the firm said it had taken legal advice which confirmed the furlough scheme would not allow it to reclaim between 20%-100% of each workers' holiday pay, while there were other costs around National Insurance and Apprenticeship Levy.
Another worker said: "What I can't get my head around is my crew was made up of a few different recruitment agencies, and I'm pleased for these guys as their agency has placed them on furlough and they are now in receipt of payments, yet I am let down from the agency I committed to.
"It just doesn't seem right."
Earlier,  unions, legal teams and Oil and Gas UK welcomed Chancellor Sunak's extension announcement, but warned it would not be enough to stave off job cuts.