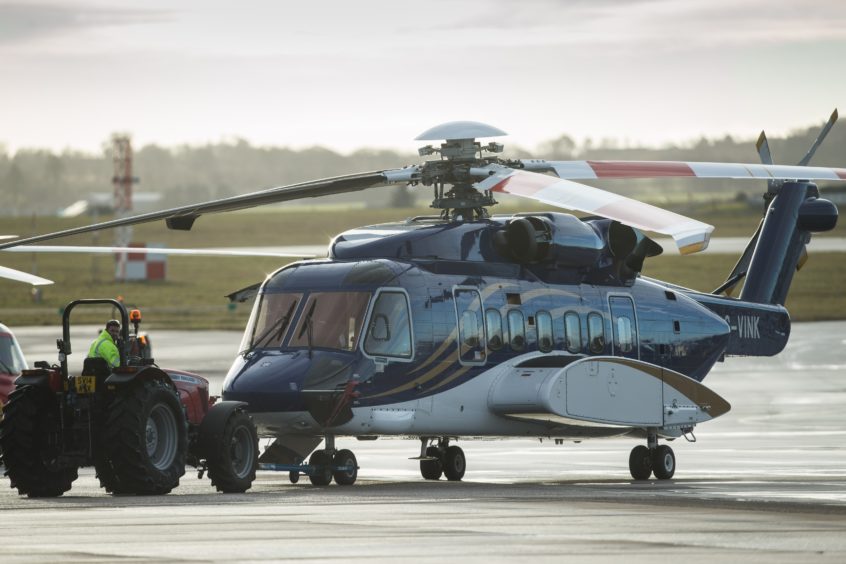 Engineering service firm Babcock International slumped into the red in 2019-20 after suffering hefty impairments largely pinned on the "deteriorating" oil and gas market.
Babcock suffered pre-tax losses of £178.2 million in the year to March 31, 2020, against profits of £235.2m the previous year, with revenues 0.5% lower at £4.45 billion.
The group recorded exceptional items of £503m, including a goodwill impairment of £395m on its aviation business, which is being restructured and also serves the defence and emergency services markets.
The oil and gas division — labelled Babcock's "area of weakness" by chief executive Archie Bethel — was weighed down by challenging market conditions, key contract losses, lower pricing and fewer flight hours.
In March, the company did win a five-year contract to provide offshore helicopter services for CNR International, EnQuest and Taqa in the northern North Sea, starting in July, after Bristow lost the deal.
But the firm conceded on Thursday that the contract value reflected the "tough environment and current lease rates".
The company lamented that pricing levels had effectively been "reset" following the emergence from Chapter 11 bankruptcy protection of rivals Bristow and CHC in 2019 and 2017, respectively. They are benefitting from reduced debt and written-down assets.
In an effort to enhance utilisation across its bases, Babcock has trimmed its oil and gas fleet, removing many heavy helicopters, with seven S92s and five EC225 Super Puma leased assets returned.
Oil and gas assets were written down by £22.2m, while charges of £7.1m were incurred due to Babcock's exit from oil and gas aviation in Ghana and Congo.
Mr Bethel insisted the wider group was in a "strong position" to deal with Covid-19, which was creating "uncertainty" in the current financial year and reducing flying hours.
He noted "strong performances" from Babcock's marine, nuclear and land sectors and said he was "immensely proud" of how the company's workforce had responded in challenging times.
But Babcock warned that the oil and gas market was unlikely to recover "any time soon" in light of the recent "significant fall" in crude prices.