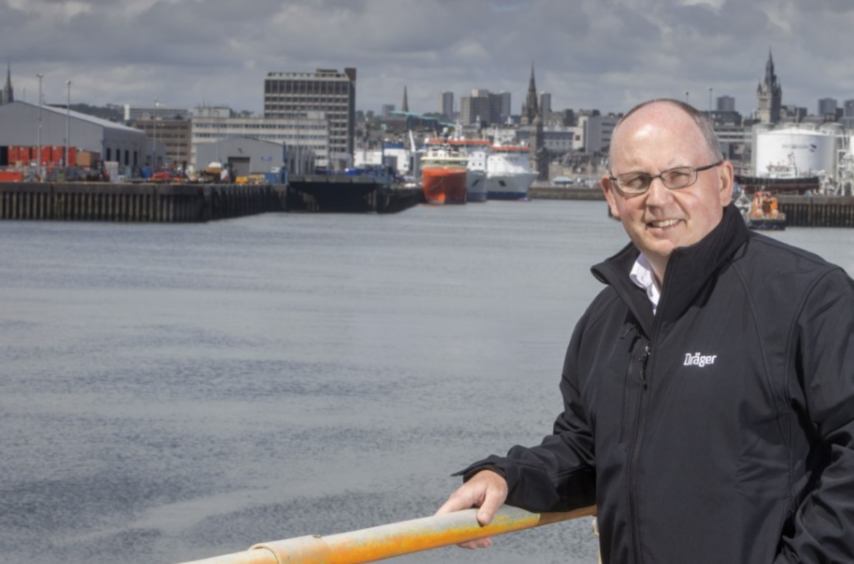 Drager Marine and Offshore is set to inject cash into its Aberdeen facility despite the industry uncertainty created by the Covid-19 crisis.
The Bridge of Don-based North Sea safety company will make a six-figure investment into the expansion of its rental fleet of offshore safety equipment as part of its plans to grow the business and increase headcount.
Drager, which employs 25 staff in Aberdeen, also announced the appointment of David Donaldson to lead its Marine and Offshore UK in the Granite City.
The firm said the cash investment was part of its future "high growth ambitions" for the north-east of Scotland facility.
Mr Donaldson said: "We understand there is a bit of a slowdown in the industry right now, but Drager is fully committed to the Aberdeen business and we wanted to retain our highly skilled team through the current situation.
"And when we come out the other side of Covid-19 we'll be looking to grow the team.
"We actually see the downturn as a bit of an opportunity."
Drager said its strategy will be to target new prospects while offering its current customers "additional support" following the coronavirus pandemic.
It's also gearing up the business for pipeline shutdowns, particularly the installation of wireless gas detectors and maintenance work around the Forties Pipeline Shutdown, which has been deferred until 2021.
Drager, which managed to keep all employees working during the Covid-19 pandemic, will additionally look to expand its current 1,600 item product line while adding new technology to its fleet.
Mr Donaldson added: "Despite the great challenges that face the oil and gas industry as a result of Covid-19, there is growing optimism for the future, particularly amongst medium-sized organisations that are large and robust enough to weather the storm, but small and nimble enough to respond to new and emerging opportunities that the current crisis is presenting.
"We see real opportunity in this area of the market, and look forward to playing our part in supporting future growth here as business starts to resume."