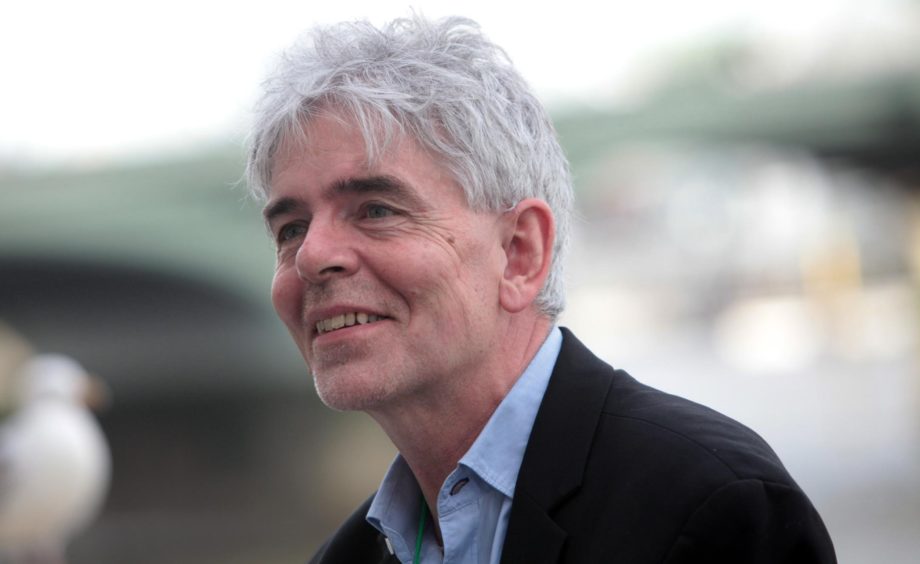 Climate activist group Greenpeace has been hit with an £80,000 fine over North Sea protest action in 2019.
US firm Transocean, the operator of the Paul B Loyd Jr drilling rig that was halted by protesters while on its way to BP's Vorlich field in June 2019, were seeking "unlimited fines" for the action, while also pursuing a two-year jail sentence for Greenpeace UK director, John Sauven.
The Honourable Lady Wolffe, who presided on the case virtually from the Edinburgh Court of Session, ruled that although Mr Sauven was responsible for Greenpeace UK breaching a court interdict put in place by Transocean, he would not face a prison term.
She described Mr Sauven as "the controlling mind and will of Greenpeace in their support of the action".
Lady Wolffe also reflected that Mr Sauven could have brought the protest to an end "at any time", adding that "he did not call off the action after the order was made".
She ordered Greenpeace UK to pay a fine of £80,000.
Transocean are also seeking costs in the case to be determined at a later date.
The firm claimed Greenpeace knowingly breached an interim interdict, a court order designed to prevent protest action and that they put people and property "at risk".
The Paul B Loyd Jnr rig was forced to abort its journey to the Vorlich field several times in June after the campaigners blocked its path with an icebreaker ship and two inflatable launches.
Activists had also scaled the rig days before in an attempt to halt its progress out of the Cromarty Firth.
Lady Wolffe said: "The convention rights of freedom of speech and freedom of assembly do not protect conduct which becomes coercive, or which hinders others in the conduct of lawful activities.
"In this case, I have found that Greenpeace orchestrated the action and they took no steps avert the breach of the order."
She added that Mr Sauven did not intervene to halt the action to "hinder or stop the lawful activities of Transocean and indirectly of BP" on June 14, adding that it is "fundamental to the rule of law that court orders are obeyed".
The 2019 protest row that erupted between BP and Greenpeace cost the taxpayer nearly £140,000 due to Police Scotland clocking up hundreds of hours of overtime.
Officers worked nearly 2,000 hours of overtime during the occupation, which lasted 12 days.
John Sauven, executive director of Greenpeace UK, said: "We are disappointed that BP's rig operator Transocean has sought to punish us for trying to protect the planet.
"But our campaign does not end here and we will continue our fight to stop the oil industry from wrecking our climate.
"We stand by our reasons for taking action to stop BP's reckless drilling, which is driving us deeper into the climate emergency."
Transocean refused to comment on the outcome of the case.
Recommended for you

The long arm of the law: North Sea assets as targets for protests