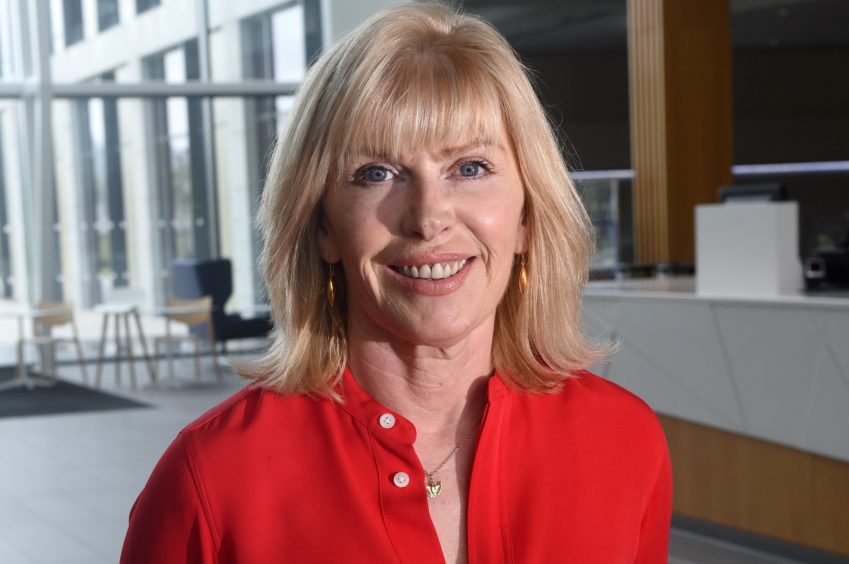 The UK boss of Aker Solutions will represent North Sea contractors as part of a reshuffle within the board of representative body Oil and Gas UK (OGUK).
Sian Lloyd Rees, UK country manager and senior vice president of customer management at Aker Solutions, has been appointed as OGUK's new contractor vice co-chair.
She replaces Subsea 7's Phil Simons in the role and will share the position with a yet-to-be-named energy sector professional.
Ms Lloyd Rees said she will look to "focus" on the North Sea supply chain as it moves to recover from the impact of the Covid-19 pandemic and low oil and gas prices.
Her career began in the oil and gas industry at Stena Offshore and Halliburton before progressing into the IT industry with positions at Petrocosm and Oracle.
Ms Lloyd Rees said: "I'm delighted to assume this role at a time when the supply chain needs additional focus and support, for both the challenges we face today and the transition of our long established skills and technology to underpin the ongoing energy transition."
OGUK's chief executive Deirdre Michie said Ms Lloyd Rees will provide a "wealth of knowledge and expertise" to the OGUK board – particularly in the digital sphere.
She added: "Our talented and diverse supply chain is essential for the UK's energy needs and in developing solutions to meet our climate ambitions.
"The ongoing challenges we face from the coronavirus pandemic and low oil and gas prices continue to put pressure across the whole of the UK's offshore oil and gas industry.
"Having Sian in this role will be key to ensuring we steer a path that supports the supply chain as we seek to protect the sector, spur its recovery and support an accelerated transition to net zero."
Recommended for you

Supply chain heads to Offshore Europe to seize renewable opportunities