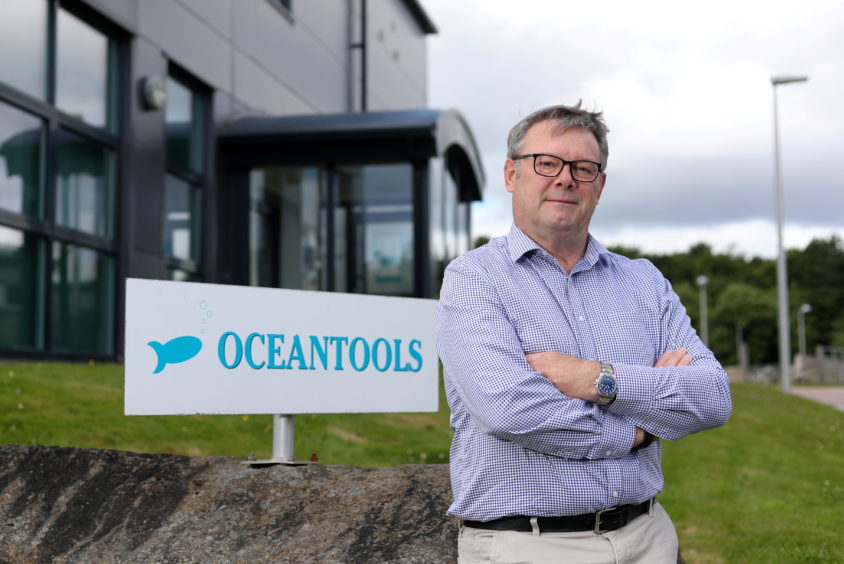 OceanTools' boss has said the underwater technology firm has come out of the Covid-19 lockdown "fighting".
The Aberdeen-headquartered business recently secured one of the biggest orders in its 22-year history.
OceanTools will supply deepwater subsea housings to Proeon Systems, of Norfolk, in a deal worth nearly £400,000.
The company has also invested £300,000 in computer numerically controlled (CNC) machinery so that it can fulfil orders in-house, rather than contracting out the manufacturing work.
In a further effort to keep up with demand, OceanTools has increased its headcount to 18 from 12 in recent weeks.
"To say there's a buzz about the place is an understatement", said Kevin Parker, managing director, owner and founder of OceanTools.
Parker said the development of some "very innovative" products had helped create the new positions.
Chief among those is a subsea leak detection system, which could, in theory, prevent a repeat of major incidents like Macondo in 2010, Parker claimed.
The ROV-mounted D7 DyeTector can identify leaks from subsea infrastructure like manifolds, wellheads or pipelines once a dye is added to the infrastructure fluids.
The tool is machined from aviation-grade titanium and sapphire glass to give it a standard depth rating of 6,000 metres.
Marine technology firm Seatronics, part of Acteon Group, took a shine to the product and is now promoting it globally.
Parker said development was fast-tracked by the firm's mechanical design team, starting last August and finishing in March.
That's a staggering turnaround, given how long it normally takes to commercialise technologies when there isn't a pandemic with which to contend.
Covid-19 made it "slightly tricky" to get to market, but the system is already being used in the UK, Australia, Azerbaijan and Singapore.
OceanTools has also developed subsea cameras and lights, which have been ordered by defence sector customers, including the Australian Navy.
An order of 20 cameras was recently shipped to the Netherlands for a renewables project.
Parker said: "Having a wide range of products and presence in different markets is working in our favour, at present.
"We are bouncing back and sensing opportunities."
The Covid-19 outbreak has created some headaches. Parker said the company was proudly self-funded and had "never borrowed money" until the pandemic struck.
OceanTools took out a Coronavirus Business Interruption Loan to "keep it going" and put engineering staff on furlough.
As a critical supplier, the company was able to bring its team back after just four or five weeks.
The firm normally turns over £2 million a year, but Parker expects revenues to drop by about a third during the current financial year.
Parker said: "We have taken a hit, but because we have been a cash-rich company we decided to come out fighting.
"We're doing more marketing and speaking to more customers. We have worked very hard."
Recommended for you

Virtual reality, the new 'positively engaging' safety training tool