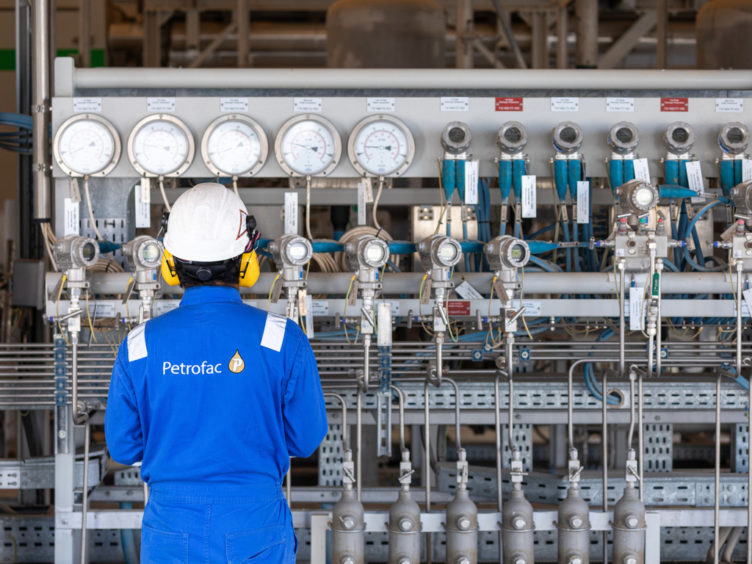 Petrofac has shared details of a number of contracts that will potentially be put out to tender over the next year.
Cheryl McRae, subcontract team lead for the energy services firm's engineering and production services west division, said they have come up with a "rigorous" tender plan in response to the Covid-19 pandemic and collapse in oil and gas prices.
The potential contracts include work for a number of major players in the North Sea, including Shell, Neptune Energy and EnQuest.
Over the last year, Petrofac, which provides duty holder services for numerous North Sea operators, has tendered around £100 million worth of work.
However, bosses are keen to point out that, with uncertainty still rife in the sector, contracts could be subject to change.
Ms McRae said yesterday at an Oil and Gas UK share fair event: "In light of the current circumstances that we're facing just now, that being the pandemic and the low oil price, we have re-looked at our tender plan.
"We've come up with a rigorous plan but it's not set in stone. There's every chance these contracts will change going forward and it all depends on the priorities within our organisation."
The contracts that Petrofac plans to tender over the next 12 months and the assets they relate to are:
Ithaca Energy – FPF-1
· Maintenance support for nucelonic services
· Telecom services
· VSAT services
Anasuria Operating Company – Anasuria FPSO
· ESD support
· Chemical management services
EnQuest – Kittiwake
· Structural analysis
· Pump management service
· Electrical support services
Petrogas Neo – GP3
· Quayside services / chartering
· Nitrogen gas equipment rental
· Rental of methanol bund and compressors
· Lube oil analysis and tank hire
· Rental services
· Provision of piping vibration and stress management analysis
· Provision of flow metering computer systems support
· Provision of sample analysis and offshore chemist services
· Provision of process control and instrumentation consultancy
· Annual pumps health check
· Helideck netting maintenance and certification
· Door maintenance
· Overhaul and service of diesel engines
· Firefighting equipment and maintenance
· Battery maintenance and testing
· Flexible hose assembly inspections and remedials
· UPS maintenance services
· Corrosion management services
ENI – Hewett
· Underwater services contract 2020-23
· SNS X Asset independent verification and recertification of lifting equipment services
· SNS X Asset provision of electrical and instrumentation services
ENI – Liverpool Bay ISP
· Ignition control
· Protection system
· Marine integrity propulsion system
· Structural integrity scopes
Multiple clients – Corporate, Master Services Agreement
· Piping bulks
E&C – Various Assets
· Manual valves
Neptune Energy – Cygnus Alpha
· Biocide injection package
· Oxygen scavenger injection package
Repsol Sinopec Resources UK – Montrose/Bleo Holm
· Shutdown/control valves
· Pig launcher/receiver
· Heat exchangers
· Circulation pumps
· Module fabrication
· Expansion vessels
Shell – Clipper
· Nitrogen injection package
Multiple clients – Corporate (industrial services)
· Coating – paint supply
· Insulation – material supply
· Blasting – material supply
· Passive fire protection – material supply
· Composite repair
· Scaffold – Access platforms
· Asbestos management
Multiple clients – Corporate
· Supply of stationary and office consumables
· Provision of occupational health and medical services
· External legal council services
Recommended for you

ICR secures major North Sea contract with Petrofac