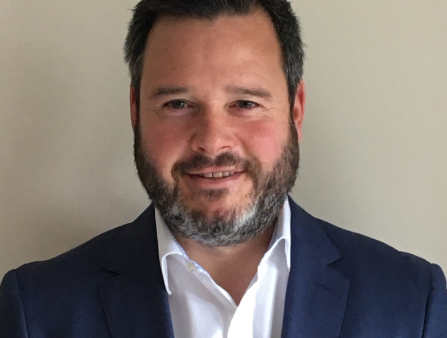 Energy service firm Texo Group has promoted one of its bosses to the operations director role at one of its divisions.
Steve Moir's latest appointment comes after he re-joined Texo in April to take up the position of head of oil and gas operations at the group's drone survey and inspection (DSI) wing.
Group managing director Chris Smith said Mr Moir had been "instrumental" in the integration of Texo's drone services across all its business units.
He has now been appointed operations director at Texo Integrity, the group's "one-stop-shop" for inspection and asset management.
Texo, headquartered in Westhill, near Aberdeen, said it had created the new role to "reflect the closer alignment" of its Integrity and DSI branches.
Phillip MacDonald had been managing director of Texo Integrity, but left to "pursue new opportunities".
Mr Moir has more than 25 years of experience in business leadership and inspection engineering in the North Sea and other international energy provinces.
His former employers include Lloyd's Register, Oceaneering, CAN Offshore and drone firm Sky-Futures, now part of ICR Integrity.
In his first stint at Texo, beginning in 2018, he was unmanned aerial vehicle operations director.
Mr Smith said Mr Moir's new role put him in an ideal position to continue leading the growth of the business.
He added: "Texo Integrity is core to the Texo Group's ambition to deliver an unrivalled service to its customers, offering a suite of data-led, integrated asset management services that save time and drive efficiency."
Mr Moir said: "I am passionate about reducing or eliminating the time personnel spend in difficult, unpleasant or risky environments which is why I am excited about developing the prospects for Texo Integrity.
"We offer clients consistent and reliable compliance and reporting tools through innovative robotic and digital 3D visualisation technologies.
"This is delivered alongside multi-disciplinary teams offering traditional asset inspection, repair and maintenance skills which get the job done.
"Leading the adoption of technology which increases safety and saves time and money is truly my ideal role."
Recommended for you

Leading North Sea safety advocate embarks on new consulting journey