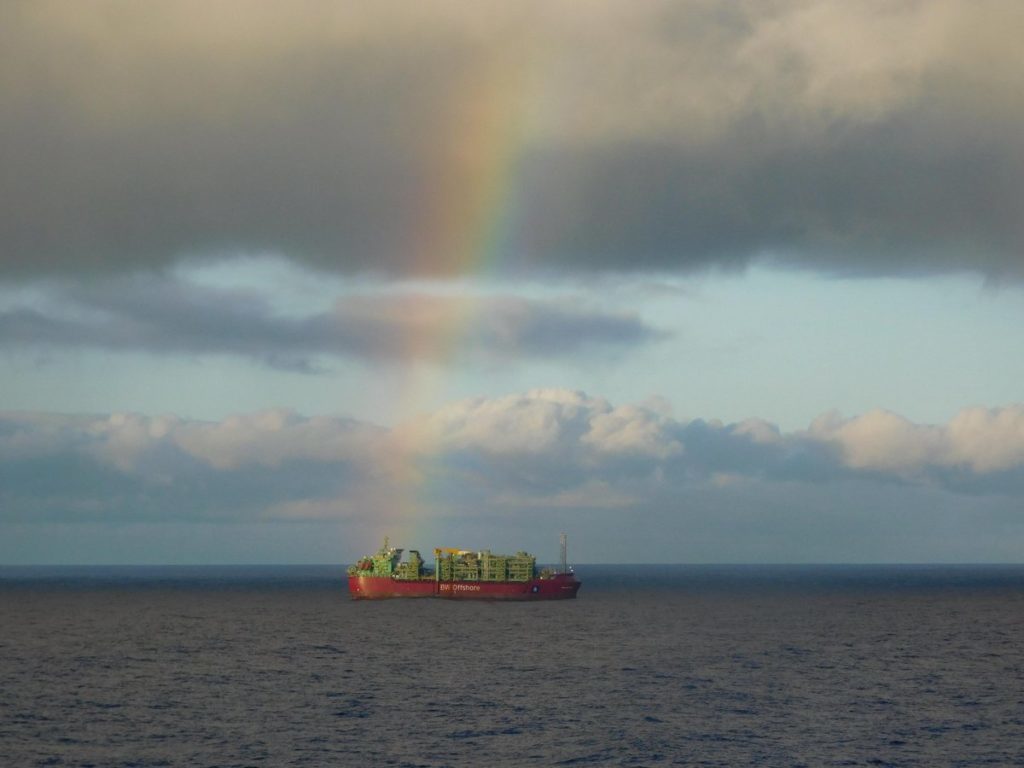 Premier Oil has outlined the main terms of a proposed refinancing which would extend its debt maturities from May 2021 to March 2025.
The London-listed firm, which completed its previous refinancing in 2017, said it had agreed the details with creditors representing more than 45% of its debt facilities.
As well as extending the maturities for Premier's £2.2 billion (£2.9bn) of debt, the plan would involve a £230 million equity raise to reduce debt, on top of the £175m it intends to raise for its acquisition of North Sea assets from BP.
A larger equity raise would further dilute existing shareholders' ownership percentage.
Premier's shares had dropped 20.83% to 26.91p as of 12:30pm in response to the update.
The refinancing is subject to finalisation of a detailed term sheet for credit committee approvals, among other things, but is expected to go through during the fourth quarter of this year, along with the BP deal.
That transaction, agreed in January before being renegotiated in light of the crude price plunge, includes BP's stakes in the Andrew cluster and Shearwater field.
Premier had been aiming to wrap up the purchase by the end of September.
The firm said the refinancing proposals would reset its capital structure and provide a "runway" for the group to "materially reduce debt over time".
It made the announcement at the same time as publishing its half-year results, which showed pre-tax losses of £255m, down from profits of £90m in the corresponding period last year.
Premier recognised an impairment charge of £60m relating "almost entirely" to its Solan asset, west of Shetland, following a reduction in long-term oil price assumptions.
Non-cash charges in relation to exploration write-offs (£170m) and the partial derecognition of the group's UK deferred tax asset (£280m) also caused pain.
It generated revenues of £405m during the six months, down 40% year-on-year, as production fell to 67,300 barrels of oil equivalent per day (boepd) from 84,100 boepd.
The reduction was partly caused by an outage on the Catcher FPSO and cessation of production from the Huntington and Kyle fields being brought forward.
Final production from the Balmoral area is now planned for October 2020.
The company identified capital and operating expenditure savings of about £185m and expects to be free cash flow positive this year.
Part of those savings came from the decision to defer at development drilling at Catcher North and Laverda in the central North Sea.
It is sticking to its revised full-year production guidance of 65-70,000 boepd and reiterated that new wells on the Solan field and at Varadero in the Catcher area should come on stream in September.
The topsides and jacket for its Tolmount project were recently loaded out in Italy, where they were built by Rosetti Marino.
First gas from Tolmount, in the southern North Sea, is slated for the second quarter of 2020.
Premier also said it had new seismic data interpretations confirming "highly prospective locations for future drilling" in the UK, Indonesia and Mexico.
Net debts totalled £1.49bn at the end of June, down from £1.51bn on December 31.
Chief executive Tony Durrant said: "We have taken decisive action to safeguard our people and our assets.
"We have reduced our expenditure which, together with our hedging programme and the continued underlying performance of our assets, resulted in us generating free cash flow for the period, despite the collapse in commodity prices.
"The BP acquisitions and our proposed long-term refinancing will position Premier to benefit from materially rising near-term production, additional free cash flow generation and a strengthening balance sheet, against a backdrop of a recovering oil price."
Stuart Lamont, investment manager at Brewin Dolphin Aberdeen, said: "The big question for Premier Oil over the past few years has been how it can go about reducing a vast debt pile – particularly at a time of low oil prices.
"Today's proposed refinancing provides a path towards that aim, while acknowledging that the commodity price may be lower for longer.
"As well as seeking to raise £175m from shareholders to finance the re-negotiated acquisition of BP's North Sea assets, Premier is aiming to raise a further £230m of new equity to tackle its debt.
"While this may be dilutive for shareholders in the short term, it is also in the long-term interests of the company.
"All of this, however, has to be agreed with shareholders – Premier has come a long way, but there is still substantial ground to cover."
Recommended for you

Jadestone builds confidence at Montara and looks ahead