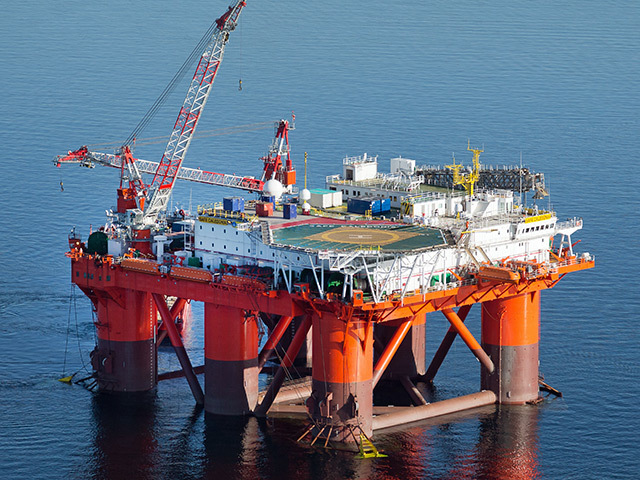 Bosses at Prosafe have lamented a "lost year" after it slumped to pre-tax losses of £683 million ($895m) in the first half 2020.
That's compared to losses of £18.2m for the corresponding period in 2019 with the Oslo-listed firm blaming "unprecedented" low fleet utilisation, low earnings and large scale uncertainty about the future.
The vessel accommodation firm has been hit with a write down of assets of around £828m, meaning the total value at the end of June fell to £469m.
The decrease has been put down to depreciation and the impairment carried out in Q1 2020 and Q3 2019, partially offset by the addition of the Safe Eurus semi-submersible accommodation vessel.
Prosafe's first-half revenues fell by around £86m to £22m, while around £50m was also chalked off the company's liquidity reserves.
However, bosses have said, everything else remaining equal, the company will be able to stay cash positive well beyond the next 12 months.
In response to the "double black swan" of Covid-19 and dwindling oil prices, Prosafe has completed a "holistic" strategic and financial analysis.
It involves liaising with clients to defer upcoming and ongoing contracts, as well as devising "new ways of working" with a focus on driving down costs that it claims will lead to a "gradual rebalancing of the market" with recycling of older and less competitive vessels.
Jesper K. Andresen, Prosafe's chief executive said: "2020 is a lost year as the Covid-19 pandemic and weak market conditions have resulted in an unprecedented low fleet utilisation, low earnings and increased uncertainty about the outlook.
"This came on top of an already challenging financial situation where the company has initiated discussions with its lenders for a sustainable financial solution.
"Prosafe has, however, successfully implemented actions to protect people and assets, revised its operating model and business plan in order to adapt and position the company through the turmoil. The process with the lenders remains constructive and progressing.
"Meanwhile, the company is taking every step to protect liquidity while vigorously pursuing any commercial opportunity".