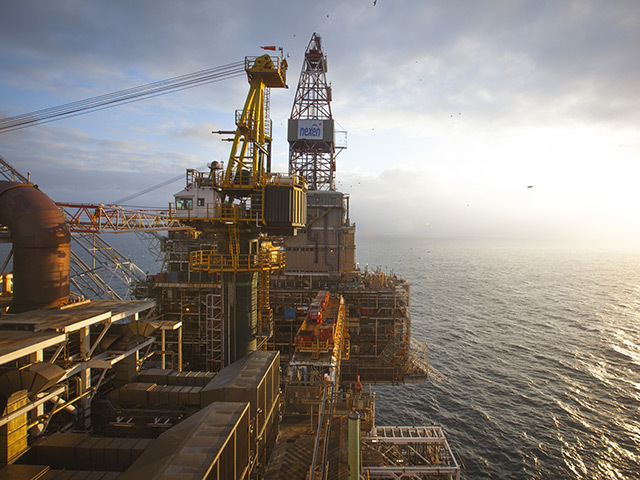 The formal proposal for an oil and gas sector deal will be submitted to the UK government next month.
The industry has been in talks around a "transformational" oil and gas sector deal for the beleaguered industry since it was promised in the Conservative election manifesto last year.
The latest downturn, brought on by Covid-19 and creating thousands of job cuts, has prompted repeated calls from politicians for Westminster to speed up the process.
However the proposals have not yet been submitted and are due to be handed in by the end of September, according to the Oil and Gas Authority (OGA).
Speaking at the Decom Offshore conference, the OGA's head of decommissioning Pauline Innes gave an update on the timeline.
She said: "The ask for government this time is to support a transformational deal, including demand stimulation. The ask of industry is to develop a true partnership, aligning supply chain with new investment in skills.
"The (Supply Chain and Exports) Taskforce proposals, including the consortium model and local content proposals for new net zero projects, are at the heart of the sector deal and a draft is due to be submitted to government by the end of September."
Ms Innes was speaking directly about the future of the UK supply chain and the "ask" of government to support it.
"This project looks to move beyond oil and gas and to reframe a national approach for the supply chain across a range of energy sectors", she said.
Opening the conference, Scottish Energy Minister Paul Wheelhouse referred to delivery of a "North Sea transition deal", with similar rhetoric from Oil and Gas UK earlier this week.
It is expected that the contents of the funding package will support the industry to reskill towards alternative forms of energy and the push towards net zero.
Prior to the outbreak of Covid-19, OGA chief executive Andy Samuel suggested that an Energy Transition Zone, proposed by former oil tycoon Sir Ian Wood, should feature in the deal.
In a visit to an Aberdeen hydrogen station last month, UK Cabinet Office minister Michael Gove confirmed Westminster is "looking at" a sector deal package.
During the 2019 General Election the Conservatives promised an oil and gas sector deal within this parliament, but has not offered a more specific timeframe.
The manifesto said: "We believe that the North Sea oil and gas industry has a long future ahead and know the sector has a key role to play as we move to a net zero economy.
"We will support this transition in the next Parliament with a transformational sector deal."