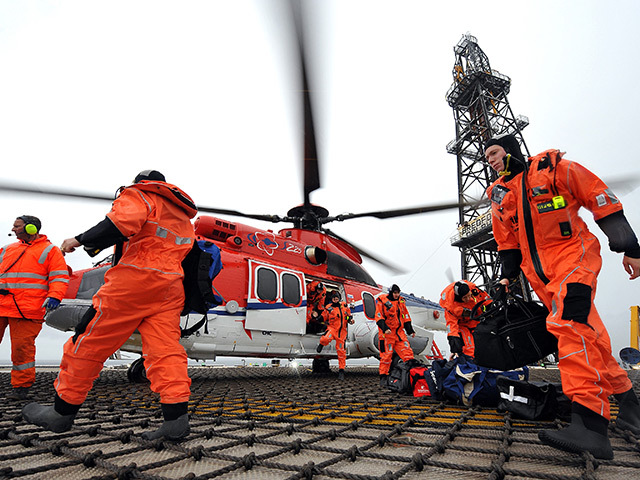 Five more energy service firms have agreed to help develop an alternative to a key UK North Sea collective bargaining agreement that is being scrapped.
Altera, Kaefer, Oleochem, Ponticelli and Semco Maritime are "willing to participate" in efforts to shape the new deal for offshore workers, called the Energy Services Agreement.
They will work alongside existing Offshore Contractors Association (OCA) members Aker Solutions, Brand, Muehlhan, Petrofac, Stork, Worley and Wood on the new partnership with the GMB, Unite and RMT trade unions.
OCA members and unions were at loggerheads earlier this year when employers signalled their intent to walk away from the Offshore Contractors Partnership Agreement (OCPA), which covers the terms and conditions of around 7,000 workers.
The OCA said previously that its members were at a "severe disadvantage" when competing for work with rival firms who don't adhere to the agreement.
A number of OCA members lost out to a little-known consortium led by Paris-headquartered Ponticelli for a major North Sea operations and maintenance contract with Total at the start of this year.
Union bosses vowed to "resist" employers' plans to exit the OCPA, branding the move a "massive step backwards for the sector".
But following talks in June, both sides acknowledged the deal would be dissolved at the end of 2020.
They vowed to work together on hammering out a detailed plan to make sure alternative arrangements are in place when the existing deal does end.
Project leader Gordon Stirling said today that "real progress" was being made, as demonstrated by the involvement of five more companies.
Mr Stirling said: "It is clear that the industry increasingly understands the importance of working together to address common challenges.
"Our aim is to strengthen the service sector through a renewed focus on shared goals and values while providing additional certainty about pay in an unpredictable market."
It is hoped that other service companies will join in the next few weeks.
The oilfield service sector has been hit hard by the recent crude price rout and Covid-19 pandemic, which has delayed projects and caused thousands of job losses.
Mr Stirling added: "We know that the industry must respond to a changing social and political environment.
"The drive towards a just transition demands higher standards of ethical behavior, simpler and more transparent pay mechanism and an industry-wide Code of Practice. That's what we are aiming to achieve."
Recommended for you

North Sea consortium PBS relocates to new office in Westhill