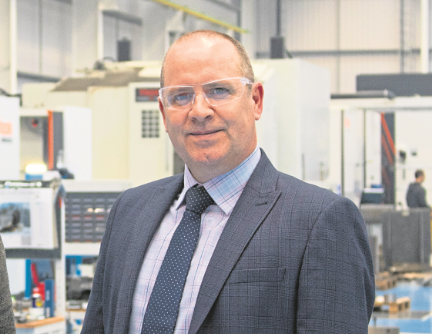 North-east engineering and service company SengS has insisted it will "come out the other side in a relatively strong position" after a challenging year.
Managing director David Benison said the Covid-19 crisis had given the Ellon-based firm "fresh impetus" to diversify into new markets.
He was speaking as SengS and its parent, Dundee-based Pryme Group, delivered updates on their business, including news of a total of 18 redundancies.
Their respective accounts have also just been lodged at Companies House, showing figures for the year to March 31.
SengS, which was acquired by Pryme in November 2016 and provides engineering, testing, control and hydraulic systems, and tooling to the energy industry, saw pre-tax losses widen to £698,100, from £548,700 the year before. Turnover fell to £1.66 million, from £1.75m previously.
The firm said it had a "relatively high" exposure to the oil and gas market, particularly in the North Sea, which had suffered a protracted downturn before "green shoots of recovery" in the run-up to the Covid-19 outbreak.
SengS, which now employs 12 people, having laid off four workers in recent months, has seen a drop in global energy demand during the pandemic affect client's activity levels.
Mr Benison said: "This year has been tough for all businesses and we are realistic about the challenges that still lie ahead.
"However, we remain optimistic that we will come out the other side in a relatively strong position, thanks to the continued efforts of our team.
"Whereas, traditionally, we have always had a very strong focus on the oil and gas market – around 80% of our work – the global pandemic has added fresh impetus to the diversification of the company into new markets, including the renewables and medical industries.
"This was already on the cards at the start of the year, but we have had to adapt; something which has allowed us to meet the needs of our customers and remain open throughout the lockdown.
"Looking ahead, our focus at SengS will be on acting as the focal point for project management across the entire group for inter-company activity. Not only will this provide customers with the best possible service, but it will ensure that SengS continues to be a key strategic part of the wider group."
The accounts for Dundee-based Pryme showed pre-tax losses for 2019-20 narrowing to £5.89m, from £7.89m a year earlier, Turnover grew to £18.5m, from £17.3m previously.
Recommended for you

North Sea decom firm hits out at Foinaven owners on Denmark decision