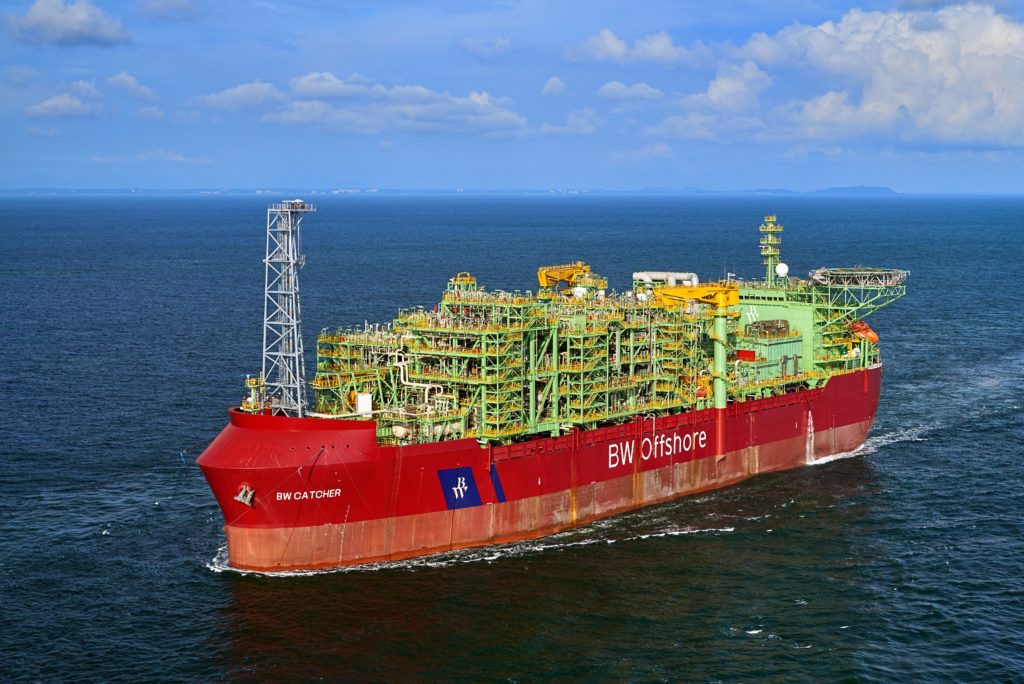 Chrysaor will merge with London-listed Premier Oil in a reverse takeover which cements the private-equity backed firm's position as the UK continental shelf's top producer.
The enlarged business will have net production of more than 250,000 barrels of oil equivalent (boe) per day, of which 90% will come from the UK.
It means Chrysaor will pull away from French supermajor Total at the top of the leaderboard once the transaction goes through, as expected, in the first half of 2021.
Bosses at Chrysaor and Premier said they were creating the largest independent oil and gas company listed on the London Stock Exchange.
Encouragingly for employees of both firms, they insisted the combination was "not driven by slash and burn cost cuts" and that "synergies" would come from the use of Premier's UK tax losses.
The agreement will give Chrysaor shareholders at least 77% of the enlarged company, with Premier's creditors taking 18% and its shareholders left with only about 5%.
Stuart Lamont, investment manager at Brewin Dolphin Aberdeen, said Premier's shareholders would be "heavily diluted by the agreement".
But Mr Lamont said the deal should end a period of uncertainty for Premier, which had been creaking under the burden of a hefty debt pile for years.
Premier's gross debts of £2 billion will be repaid on completion of the deal, which is subject to approvals. The company's creditors will be paid £950 million in cash.
As a result, Premier won't need to proceed with the refinancing it proposed in August, which included plans for an equity raise of up to £410 million.
Its proposed acquisition of BP's interests in the Andrew area and Shearwater field in the North Sea, which was to be funded using the proceeds of that refinancing, won't go ahead either.
Linda Cook, who heads up Chrysaor's largest shareholder, Harbour Energy, will become chief executive of the combined group, based in London.
Chrysaor's current boss, Phil Kirk, will take on the roles of group president and CEO for Europe.
Mr Kirk said the two companies' UK portfolios were a good fit and that the enlarged business would be "attractive for the market".
Chrysaor was also attracted to Premier's international footprint, he said.
Premier currently has interests in Brazil, Indonesia, Vietnam, the Falkland Islands and Mexico, as well as in the UK.
Premier Oil chief Tony Durrant, who will step down at the end of this year, said he would like the firm to have survived on a standalone basis.
But Mr Durrant said he had to be "realistic" about the environment Premier Oil was operating in and the difficulty of raising capital at a time when commodity prices were low.
He said the merger was a "good fit" which worked for everyone – and that the combined business would have a new name.
Premier's shares rose 1.84% to 15.47p.
Chrysaor has 900 onshore staff members and 400 offshore, while Premier employs 800 people globally, including 250 in Aberdeen.
Asked whether the merger could result in redundancies, Mr Durrant said decisions of that nature would not be made immediately and that there was a "long way to go" before the transaction completes.
But Mr Durrant said he was "sure" the deal was "not being driven by slash and burn cost cutting".
He said: "Our Aberdeen office is running assets and will still need to run those assets post-transaction, so there is no room for removing a massive amount of headcount."
Mr Kirk echoed Mr Durrant's point, saying both companies already had low operating costs, though he did acknowledge there were some things they would be able to "do better together".
Premier was founded in 1934 in Scotland to pursue oil and gas exploration and production activities in Trinidad and acquired its first interest in the North Sea in 1971.
The company's top performer is the Catcher area, which came on stream in the central North Sea in December 2017.
Chrysaor, founded in 2007, made a splash in the North Sea in 2017 when it swooped for a package of assets owned by Shell for £2.3bn.
It expanded further last year through the purchase of ConocoPhillips for £2bn.
In 2019, Chrysaor notched up revenues of £1.8bn and pre-tax profits of £350m.
In the first half of 2020, it had revenues of £955m, but swung to losses of £180m, dented by an impairment of £240m.
First-half production averaged 187,000 barrels per day.
Neivan Boroujerdi, principal analyst, North Sea upstream at Wood Mackenzie, said Chrysaor had a strong balance sheet and solid cash generation, but "needed to take advantage of that strength, as its portfolio was in steep decline".
His colleague, Greig Aitken, principal analyst, said "size matters" in oil and gas, particularly when it comes to tapping additional sources of finance during periods of volatility.