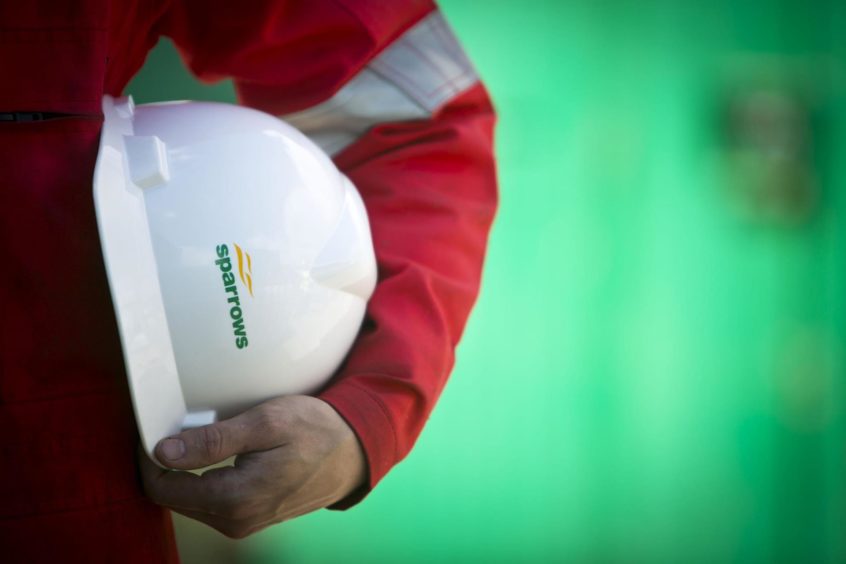 Sparrows Offshore Group said yesterday it was "in a very resilient position" to navigate the current economic pressures of the coronavirus pandemic.
Accounts just lodged by the Aberdeen-based crane engineering firm at Companies House reveal an improved financial performance in 2019.
Covid-19 has delivered major challenges for every industry in 2020, but firms operating in oil and gas markets have had their problems compounded by a sharp plunge in oil prices earlier this year as the virus spread around the world.
Sparrows employs about 1,800 people globally, including 860 onshore and offshore in the UK.
The UK headcount now has 140 fewer workers after redundancies and "attrition" during 2020, the natural process by which employees leave the workforce, a spokeswoman for the company said yesterday.
Sparrows declined to say exactly how many people it had made redundant this year but the spokeswoman said most of the 200 workers it furloughed earlier this year were now back at work.
The group said its "resilient" performance in 2019 was due to its ongoing global growth strategy, which had left it well-positioned to capitalise on its overseas investments, as well as further expansion and diversification into renewable energy and industrial markets.
Turnover increased by 10% to £208 million last year, from £189m in 2018. Pre-tax losses narrowed to £29.4m in the latest period, from a trading deficit of £38.7m previously.
Sparrows yesterday highlighted underlying gross profits of £18.3m in 2019, an increase of £2.4m year-on-year.
As of December 31 2019, the company had £27.9m in cash on the balance sheet – up by £4.1m on the previous year end's £23.8m.
The firm's revenue was split 42% in the UK and 53% for the rest of the world, compared to 47% and 58% respectively in 2018, which Sparrows said reflected its continued international presence and growth.
Chief executive Stewart Mitchell said: "The 2019 financial results demonstrate that our decisive strategy and new working business model developed over the last few years has helped diversify the business and paved the way for future organic growth across our targeted market segments.
"We are now in a very resilient position to navigate the current economic pressures of the coronavirus pandemic.
"Our teams adapted quickly to lockdown measures – implementing safe working protocols, while continuing to deliver the high-quality operations required in the safety critical industries we work in.
"We are confident the measures taken will ensure the long-term success of the business as we continue to support our existing clients and diversify into new territories."
He added: "Several significant shutdown projects in the UKCS (UK continental shelf) scheduled for this year were postponed to 2021 as a result of the coronavirus pandemic.
We anticipate that these campaigns will pick up again in the first half of next year."
The company secured a number of new contracts globally during 2019, including a "significant" five-year award with a major exploration and production business in the United Arab Emirates.
It was also awarded its first contract to deliver deck operations services for BP in the UK North Sea.
Founded in Bath in 1946, Sparrows is owned by Jersey-registered Hawk Caledonia.
Recommended for you
X

Plunge in to African hydropower