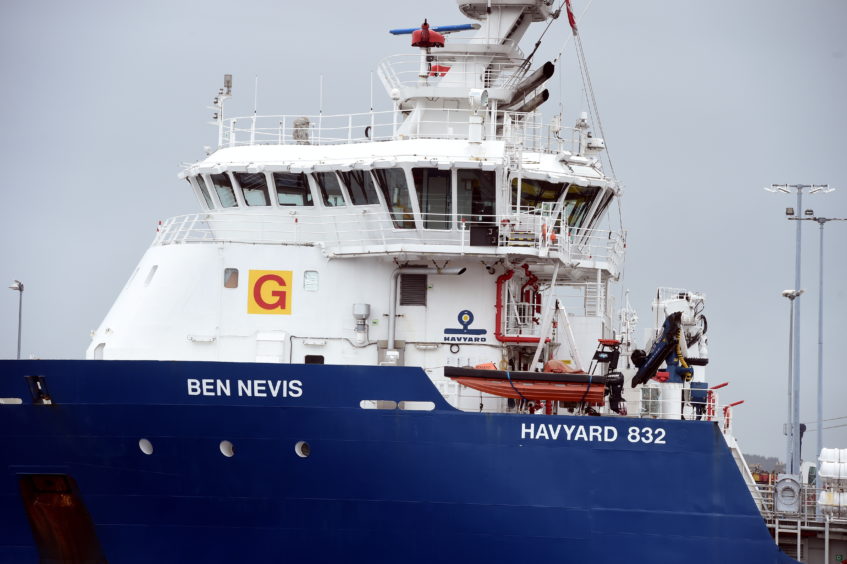 A UK seafarers union has condemned plans by the owner of vessel currently detained in Aberdeen Harbour to set sail while owing £150,000 to workers.
RMT Union claim the proposed move by Global Offshore Services, which owns the Malta-registered offshore supply vessel Ben Nevis, could breach international maritime law.
Indian ship-owner Global Offshore Services insisted last week it had paid the salaries of "all crew on the vessel".
However, the Press and Journal revealed this week that the firm still owes tens of thousands of pounds to "signed-off" staff who have since left to undertake work on other ships.
The Ben Nevis was seized by the Maritime and Coastguard Agency (MCA) last Tuesday after it was discovered no wages had been paid to some staff for up to five months.
It is understood the vessel's owners could take advantage of a regulations loophole and sail this week now the on-board crew has been compensated.
Mick Cash, RMT general secretary, said: "This is a disgraceful attempt by Global Offshore Services to put the Ben Nevis back to sea while seafarers still have unsettled wages, in breach of international maritime law.
"RMT is concerned for the welfare of those seafarers and their families who have gone unpaid for months.
"We need laws in UK waters which build stronger national minimum standards in alliance with the Maritime Labour Convention in order to drive out employers in the maritime supply chain who profit from employing seafarers on terms and conditions which constitute modern slavery."