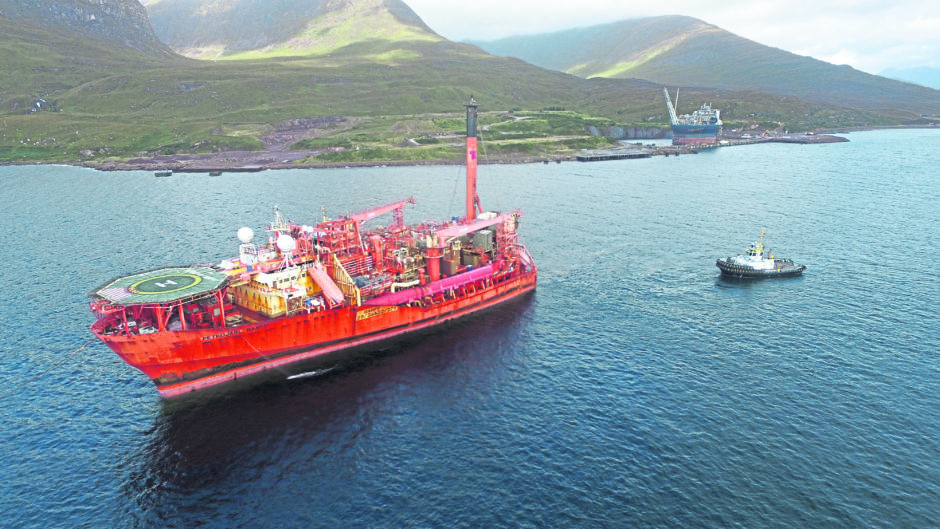 Canadian Natural Resources has swung to profits of £244million in the third quarter after posting heavy losses earlier in the year due to Covid.
The North Sea operator said its pre-tax results reflect the strength of its "low decline asset base" in its portfolio, as well as an improved commodity price environment to the previous quarter.
Earlier in the year, the firm posted pre-tax losses of £355m for Q2, ending June 30.
Canadian Natural Resources (CNRL) , which operates in the UK North Sea, offshore Africa and North America, said it has been able to maintain production volumes while reducing net debt over the quarter by around £643m.
It said the swing reflects its focus on continuous improvement, operating cost savings and disciplined and flexible spending plans.
The firm is on track to deliver "targeted cost savings" of £435m and has a 2020 capital spending programme of £1.57bn.
It's North Sea segment, ran through its subsidiary CNR International, saw losses of £17m for the period, down from profits of £18m in Q3 2019.
Meanwhile production dropped off 20% from the previous quarter for the North Sea, to 21,220 bbl/d barrels per day, due to the decommissioning of CNRI's Banff and Kyle fields.
CNR International announced in February that the Petrojarl Banff FPSO, which serves the fields was to be removed as the fields come to the end of their production lives. The Teekay-owned vessel arrived at Kishorn Port in September.
Earlier this year the firm removed the topsides of the Ninian Northern platform, which arrived in Lerwick for decommissioning in September.
Recommended for you

Danish wind turbine manufacturer Vestas returns to profitability in Q3 results