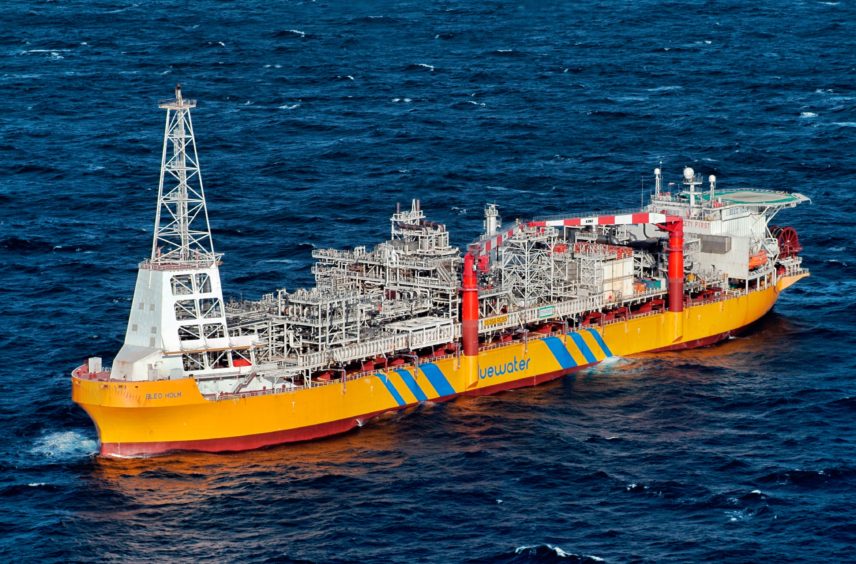 Repsol Sinopec Resources UK (RSRUK) has lifted the lid on its plans for a host of North Sea production-boosting projects.
The company intends to make final investment decisions next year on developments on the Blake and Tain fields, according to updates on the Oil and Gas Authority's Project Pathfinder database.
The resource was created to give supply chain companies better visibility of the projects which are on the horizon.
Blake, which came online in 2001, would get a single, new infill well tied back to an existing subsea manifold, in line with the plans.
Topsides work includes the introduction of an "inlet heater" to support optimal production rates.
Blake produces via Dutch firm Bluewater's Bleo Holm FPSO in the outer Moray Firth.
An FID on Tain is expected in the second quarter of 2021. Two production wells would be tied back to a new manifold 12 miles from Bleo Holm via a new pipeline, while topside modifications would also be required.
RSRUK submitted the environmental statement for Tain earlier this year.
The firm intends to reactivate the "B" drilling rig on the Piper platform, 120 miles north-east of Aberdeen, before drilling two infill production wells.
Those wells would be completed with new gas lift completions, new wellheads on the topsides and a tie-in to existing topside process manifolds.
RSRUK said rig reactivation was under way and due for completion in May 2021, with the new wells to be drilled in summer or autumn next year.
The field development plan for this project has been approved.
RSRUK has also been busy on its Claymore area, 100 miles north-east of the Granite City.
Phase one of its Northern Area Claymore development resulted in a well workover and further activity is "progressing towards sanction".
RSRUK is considering a new infill production well, a new platform water injector and the workover of the 14/19-C71z producer.
First oil from whichever initiative comes first is anticipated in the second half of 2022.
Aberdeen-headquartered RSRUK is a joint venture between Spanish firm Repsol and Chinese business Sinopec.
Recommended for you

'Dangerous and damaging': Six-tonne North Sea oil spill in marine area