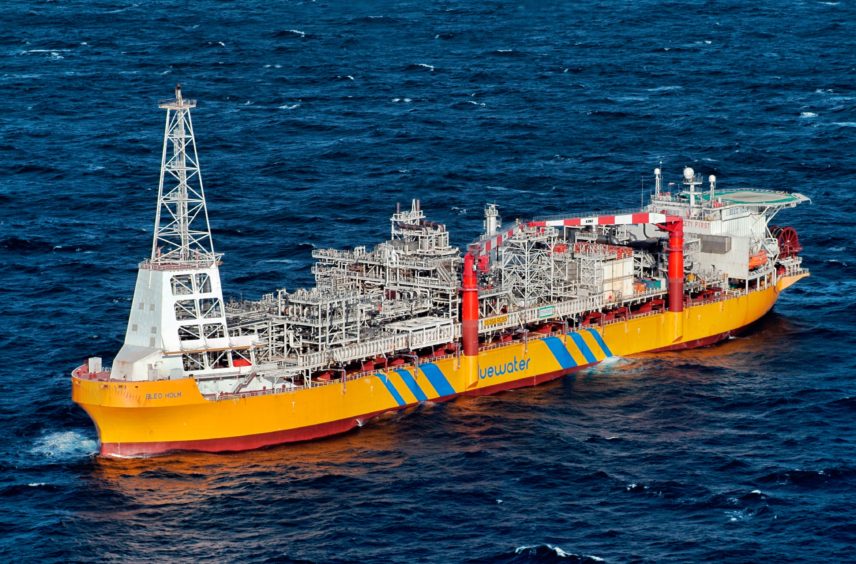 Respsol Sinopec Resources UK (RSRUK) has confirmed its intent to press ahead with the Tain development in the Outer Moray Firth.
The operator has handed in the environmental statement for the North Sea project – a key step towards achieving regulatory approval.
Tain is planned for development as a two-well tieback to the Bleo Holm FPSO, which already serves the Blake and Ross fields, via a 12-mile pipeline.
The development, which lies 45 miles from nearest landfall at Fraserburgh, is expected to produce around 10million barrels of oil, at an estimated peak rate of around 8,000 barrels per day.
RSRUK operates Tain with a 50% stake, partnered with RockRose Energy who holds the remainder.
First oil is targeted for August 2022.
RSRUK will start with modifications to the Bleo Holm vessel, expected to take place between June and December 2021.
Drilliing of the Tain wells are then due to begin in the first quarter of 2022, taking around 100 days each including mobilisation and demobilisation of the drilling rig.
The installation of subsea infrastructure is then targeted to take place between June and July 2022 before first oil.
Tain is an oil field with associated gas, with a range of 60 to 120 million barrels of oil equivalent in place. RSRUK expects to recover between 10% to 20% of that.
The tie-back brings a fresh line of production for the Bleo Holm, which was first put in place in 1999.
In 2001, it was removed from station and refurbished to accommodate the Blake field where it has remained ever since.
The vessel has to date produced around 33million barrels from Ross and 112million from Blake.
Fellow North Sea operator i3 Energy hopes to collaborate with RSRUK on the Tain development by unitising it with its neighbouring Serenity discovery.
It is thought Serenity is geologically connected to Tain and late last year i3's chief executive Majid Shafiq said "initial discussion" had taken place between the two.
RSRUK said those talks remain ongoing.
A final investment decision on Tain is expected later this year.
Recommended for you

Tain licence in mix as Europa presses on with Serenity development talks