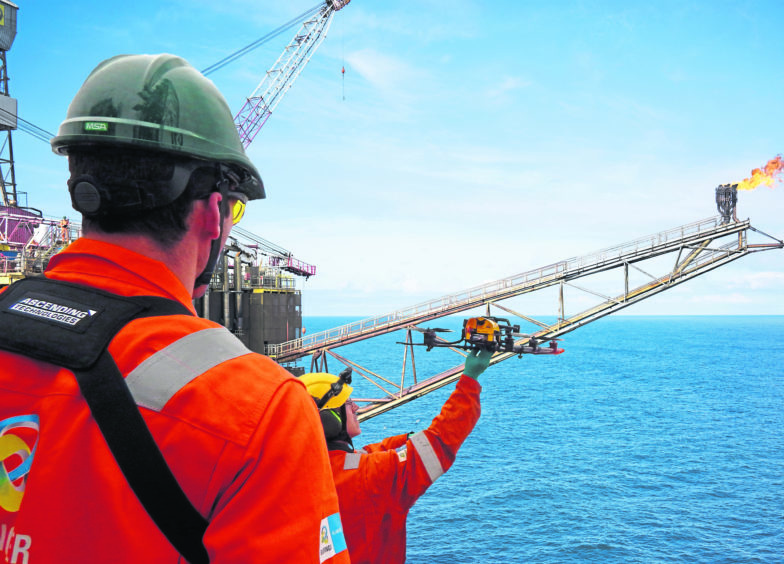 The head of Bilfinger Salamis UK has said "never say never" to the potential for the firm's return to a collective deal for North Sea contractors.
The old Offshore Contractors Partnership Agreement (OCPA), covering thousands of workers, is coming to an end after the likes of Bilfinger and Sparrows left years earlier.
Remaining member firms said they were at a disadvantage to those not part of the collective bargaining arrangement, which set minimum rates of pay and standards for employees.
However a new deal to replace the OCPA, the Energy Services Agreement (ESA), now has 15 companies behind it covering more than 5,000 workers, described as "historic" by the RMT union.
Bilfinger Salamis, who said in 2016 that leaving the arrangement would allow them to improve dialogue with staff, are keeping a "watching brief".
Managing director Sandy Bonner said: "It wasn't a decision we took lightly four years ago.
"There was a lot of thought went into it and it was about also trying to position ourselves beyond maintenance offshore and trying to look at how we remain competitive for wind energy, how we remain competitive for decom and moving into other markets and sectors.
"I'm interested to see the new members joining and the renewed energy behind it if it does move forward.
"Never say never, if it does gather pace then perhaps."
The unions and Offshore Contractor Association (OCA) members, including heavy hitters like Aker Solutions, Petrofac, Wood said the old OCPA deal would dissolve at the end of 2020.
Gordon Stirling, who leads the new ESA arrangement, hopes more companies will sign up once they have seen a final version.
Mr Bonner added that Bilfinger Salamis has kept close links with unions, customers and staff while going it alone, and is staying "very close" to the negotiations on the new deal for contractors.
"We welcome some of the discussions, but there needs to be an improvement on the previous complexities and annual negotiations.
"We feel, especially right now, we need to be free to be able to control our own direction.
"We're going to stay close to it over the coming months, maintain a watching brief, see how the discussions go and see if it gathers pace."
Recommended for you

Offshore Europe in the 90s: Unsettled times as Brown plans North Sea tax raid