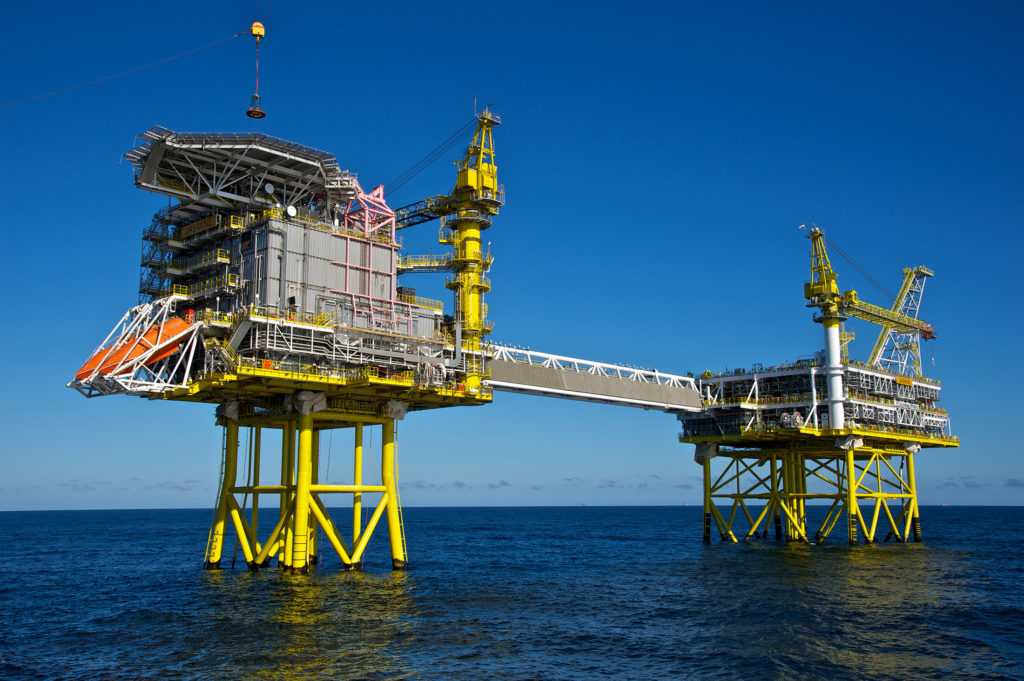 A new deal covering thousands of North Sea workers could include a "rate adjustment mechanism" linking pay with oil and gas prices, a key figure behind the talks said.
Gordon Stirling, Energy Services Agreement (ESA) project leader, told Energy Voice the move would not lead to "wild fluctuations" in pay rates for offshore crew members.
Mr Stirling is confident the proposed deal will provide "transparency", "certainty" and "stability" for operators, supply chain companies and employees.
John Boland, regional officer for the Unite trade union, said the theory behind the mechanism "looked good", but added that "safeguards" would be required to protect workers.
It's understood a "cap and a collar" – or minimum and maximum adjustments – would be applied.
The ESA is intended as a replacement for the Offshore Contractors Partnership Agreement (OCPA), which is being dissolved at the end of 2020.
The OCPA, which set minimum rates of pay and standards for employees, had been negotiated by the Offshore Contractors' Association (OCA) and unions since 1995.
But OCA members — namely Aker Solutions, Brand, Muehlhan, Petrofac, Stork, Worley and Wood — felt the agreement was outdated, convoluted and put them at a disadvantage to rivals who didn't adhere to it.
The association's influence had also been weakened in recent years by the withdrawal of Bilfinger Salamis and Sparrows from the group.
But members have been holding talks with trade unions in an effort draw up an alternative to the OCPA in time for the start of 2021.
They were determined to get more companies involved and received a boost in September when Altera, Kaefer, Oleochem, Ponticelli and Semco Maritime agreed to help develop the ESA.
Altrad, Navitas and ODE have now joined their ranks, taking the number of companies who are committed to delivering the new agreement to 15 and creating a "strong foundation", Mr Stirling said.
If the ESA gets over the line with the current set of participants, it would cover around 5,200 workers.
Mr Stirling said 15 was not an "end point" and that he hoped more companies would sign up once they have seen a final version of the ESA and better understand its benefits.
He is encouraged by the high level of backing the ESA has received from operators and by last week's "unanimous" show of support from Oil and Gas UK's board.
His project team, which is working on behalf of participating companies, has now shifted its focus to concluding the agreement and getting employers and unions signed up by year end.
They have been working "for some time" on the wording of the ESA, which is now at "quite an advanced stage".
Mr Stirling said the proposed rate adjustment mechanism would create an "alignment" between the workforce and the industry which "seems to be lacking at the minute".
It would reflect the "upside" when oil prices are higher, while also recognising that "lower oil prices have consequences", he said.
Mr Stirling, formerly of Wood, said: "What we want is to have consistent and predictable adjustments both for the workforce, so they can see where they sit, and for the contracting companies themselves, but also for the operators, so they're not hit with unexpected budget changes."
He does not expect "significant variations" between pay rates in the proposed ESA and OCPA it would replace.
Mr Boland said it was "positive" that the ESA was "going ahead", having previously warned of a "free for all" on terms and conditions and widespread industrial unrest if no alternative was found.
He added: "We're looking to maintain the terms and conditions our members have got, but we are willing to look at ways of making things less complex than they are in the existing agreement."
Recommended for you

New deal for North Sea workers ready for sign-off as union members show support