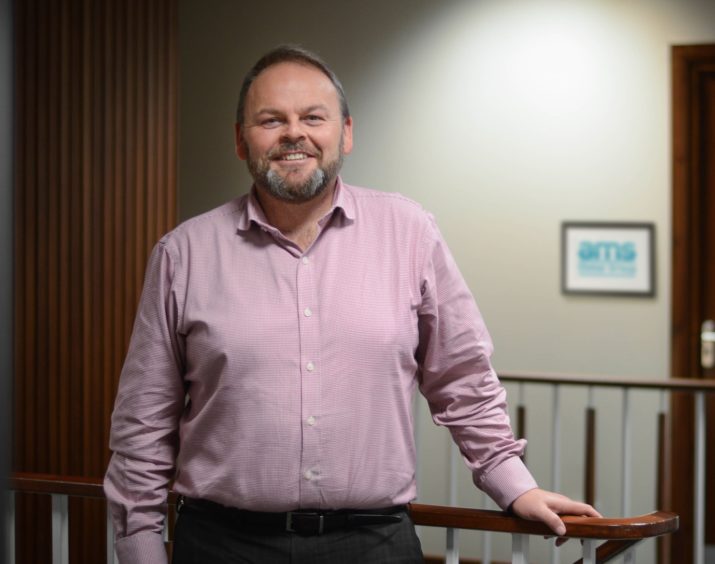 AMS Global Group has welcomed a senior industry leader to its marine tech team as it widens its service offering to a growing client base.
Neale Fraser has joined AMS Marine Tech as DP & Mission Equipment Manager. He brings with him over 25 years' experience in dynamic positioning (DP), mission equipment and marine electrical engineering services.
Neale said: "In these challenging times, we can assist our clients in assuring their vessels are operating as safe and as cost effectively as possible whilst being in compliance with industry standards.
"Working closely with our clients on technical assurance is now more important than ever as new methods of working and technical innovations such as hybrid systems play a wider role in the marine industry. Working closely with clients is what I have enjoyed doing most over the course of my career and I look forward to continuing to do this with the AMS Global Group team."
Gary Bruce, Director of AMS Global Group, said: "I have had the pleasure of working closely with Neale on several occasions over course of our careers and he has always been a real asset on the project. His experience of offering DP and mission-specific technical assurance across all class of vessels, from FPSOs, drillships, pipelayers, deep sea heavy lift cranes, DSVs, PSVs, accommodation platforms and survey vessels, comes at a very good time for AMS Global Group and our growing client book, allowing us to widen the range of high quality and cost-effective services we can deliver."
Recommended for you
X

Feud deepens between Awilco and Keppel with second arbitration on the way