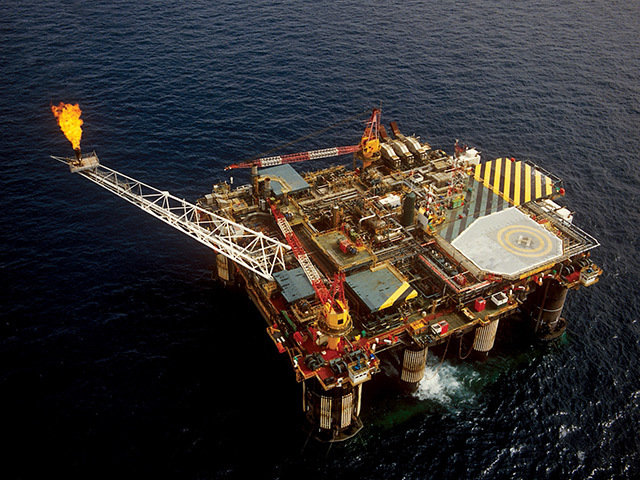 An investigation has been launched after water entered a North Sea platform's elevator shaft while crew members were conducting an inspection.
A source alleged the men were "submerged up to their chests" after a "safety mechanism" failed while they were in a lift in the FPF-1 floating production facility.
They managed to press an emergency alarm and get to safety, the source added.
Ithaca confirmed an incident took place last week on the platform, located on its Stella field, 150 miles east of Aberdeen, and said a "full investigation" had been launched.
A spokesman for Granite City-headquartered Ithaca said: "Ithaca Energy can confirm that at 6:30pm on Thursday 10 December 2020 sea water entered an elevator shaft during a tank inspection on FPF-1.
"All personnel are safe and uninjured and the Health and Safety Executive (HSE) has been notified.
"All activity relating to the tank inspection was stopped immediately and the worksite has been made safe. A full investigation has been launched."
A spokesman for HSE said: "HSE is aware of an incident that occurred on Ithaca Energy's FPF-1 installation, which affected two workers when using a lift mechanism.
"Our inspectors are currently engaging with the installation operator to establish further details."
A spokeswoman for Ithaca was unable to immediately confirm what type of lift was in use when contacted tonight.
The company, owned by Israeli firm Delek Group, started up production from the Stella field in 2017, with the Harrier field following a year later.
Ithaca struck a deal to buy Petrofac and Dyas' stakes in the Greater Stella Area and FPF-1 vessel in August 2018, giving it full ownership.
The company signed a five-year contract with Petrofac in September 2020 for the provision of engineering, construction, maintenance and offshore manning across all of its North Sea operated assets.
In conjunction with the new contract, Ithaca said it had decided to become the duty holder, responsible for managing and maintaining FPF-1, displacing Petrofac in that role.
The 30 million barrel Vorlich field came on stream earlier this month, having been developed by Ithaca and BP as a subsea tieback to FPF-1.
Recommended for you

Dozens of inspection letters reveal recurring HSE problems for North Sea