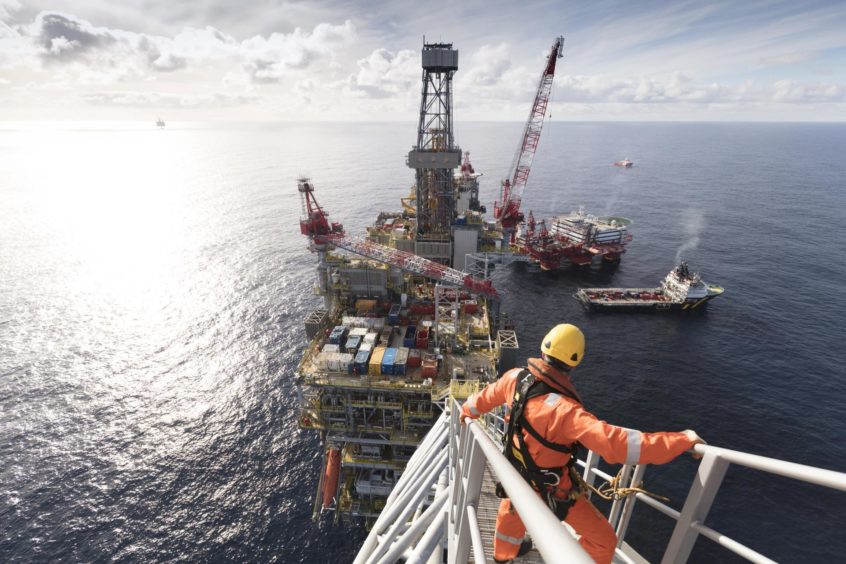 A boss at industrial services giant Altrad Group said yesterday that 2020 had been a "painful" year for the business on a human level.
But co-chief executive Ran Oren stressed a significant uptick in activity from the low levels experienced in spring meant there was "light at the end of the tunnel".
Mr Oren conceded Altrad "had to" reduce its headcount in the face of strong headwinds.
In the UK, its workforce shrank to 4,900 from 5,300 between the start of the pandemic and the end of August, but has since gone back up to 5,500.
In April, Altrad reinstated 80 workers it had just laid off at Grangemouth refinery and put them on the UK Government's furlough scheme.
The Montpellier-headquartered group currently employs around 36,000 people worldwide, compared with the 41,000 stated at the start of 2020.
Mr Oren said agency and temporary staff bore the brunt of the cuts.
"It has been painful and we empathise with everyone affected," he said.
"The light at end of tunnel is that we are recruiting strongly in many places because activity has picked up."
Altrad's UK North Sea business, which has a base in Dyce, was impacted by Covid-19 and the oil price slump, he said.
The division's workload is "picking up", but Mr Oren remains "cautious" in his outlook.
Altrad, which took on hundreds of Aberdeen oil workers through its 2017 acquisition of Cape, does remain "committed" to the North Sea market, he said.
At the start of this month, Altrad announced it had clinched a renewed contract for the provision of maintenance services in the UK southern North Sea.
Under the contract, which runs until December 2021, the firm is providing deck operations, mechanical, access and scaffolding, thermal insulation and corrosion protection services "in support of 45 offshore platforms and two onshore terminals".
Altrad was not permitted to name the client.
Perenco owns and operates 45 offshore platforms and onshore terminals at Bacton and Dimlington, according to the Anglo-French oil and gas firm's website.
Mr Oren comments followed the release of Altrad's results for the 12 months to August 31 2020, which showed revenues of £2.3 billion, down 17% on 2018-19.
Pre-tax profits were halved to £105m and earnings before interest, taxes, depreciation and amortisation dropped 22% year-on-year to £325m.
Mr Oren said he was "proud" of the business for producing "solid" results.
"We take it all with a sense of humility – it could have been worse," he said.
"In March we all feared the worst but we're very satisfied with the results."
Altrad has maintained a "strong and healthy" order book of £2.7bn, buoyed by some big wins during the year, including a £350m renewal contract to support EDF at its eight nuclear sites in the UK.
It also clinched a shutdown and maintenance contract with Total for a floating production unit in the Congo and won a deal to support the Eiffel Tower's repainting.
Altrad was also active on the M&A front, snapping up Adyard, a UAE-based service provider to the oil and gas, power and water industries.
The group founded and led by Syrian-born, rugby-mad billionaire Mohed Altrad.
Initially it focused on equipment manufacturing but has diversified through acquisitions over the years.
Seventy-eight percent of its revenues now come from service.
In terms of geography, 28% of group revenues are generated in the UK.
Work in the oil and gas sector comprises 28% of turnover at the group, which also has clients in the power generation, process, environment and construction sectors.