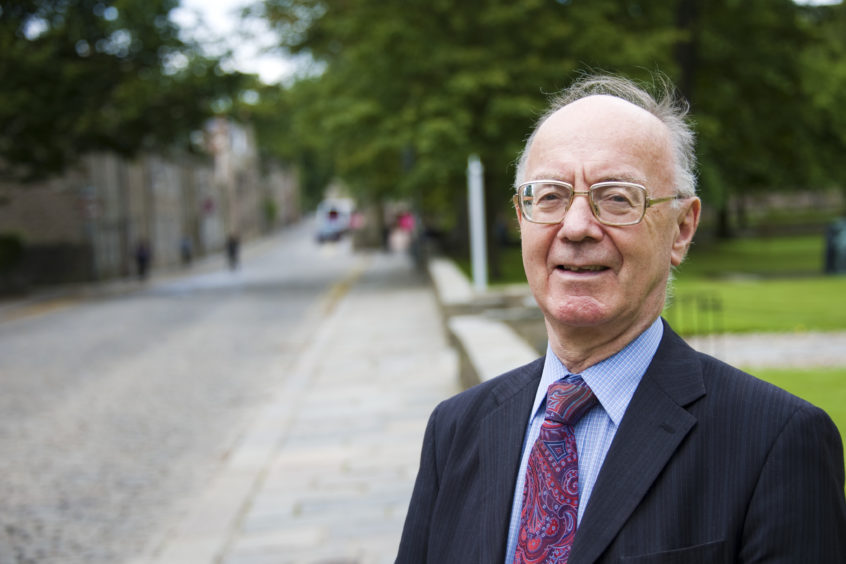 A top petro-economist said today that the Covid-19 mutation had left an "open question" about the direction of Brent crude prices in the coming weeks.
Prof Alex Kemp, of Aberdeen University, said much would depend on how long it takes to get the virus under control.
He said "That's very uncertain and could take months. Right now the price could go up or down depending on the news that comes out every other day."
Brent crude sank almost 6% to less than $50 per barrel earlier, its biggest decline in seven months. As of 2:45pm, it had recovered slightly, and was down 3.7% to $50.32 a barrel.
Brent then continued extending its losses on Tuesday morning, dropping 2.5% to $49.62.
Some European countries' introduction of travel bans to prevent the spread of the mutation has cast huge uncertainty on demand growth and the pace of the economic recovery from the pandemic.
"The prospects for demand growing are much reduced," Prof Kemp warned.
Earlier this month, Benchmark Brent crude climbed above $50 for the first time since March on promising developments with vaccines.
At the time, Prof Kemp said North Sea oil and gas companies would want to see "more evidence" that higher prices were here to stay before making investment decisions on new projects.
Today's drop in prices could only cement that preference for caution.
Prof Kemp said: "Going from $50 to $45 would reduce cash flow, but wouldn't come as a big surprise to North Sea producers and for long term investment decisions caution is still the number one thinking."
He did say that the UK wholesale natural gas price had "very quietly" picked up "considerably" to more than 40p per therm, having been in the "doldrums" a few weeks ago.
"Demand for gas in Asia has increased much more than market traders expected, putting prices up, and that has affected the price in the UK because we are now quite a substantial gas importer," Prof Kemp explained.
Rystad oil markets analyst Louise Dickson said prices had been "far too high", given the level of uncertainty about the recovery, even before news of the mutation struck, which explained today's steep drop.
Ms Dickson said: "In the next few days, prices moves will likely largely depend on news about this new Covid-19 strain and how it complicates the fight against the pandemic.
"Today's price move is a good lesson for the market that even when traders see stability, there is always something unexpected that can happen and then inflated prices reveal their glass legs, breaking when the first major tremble hits."