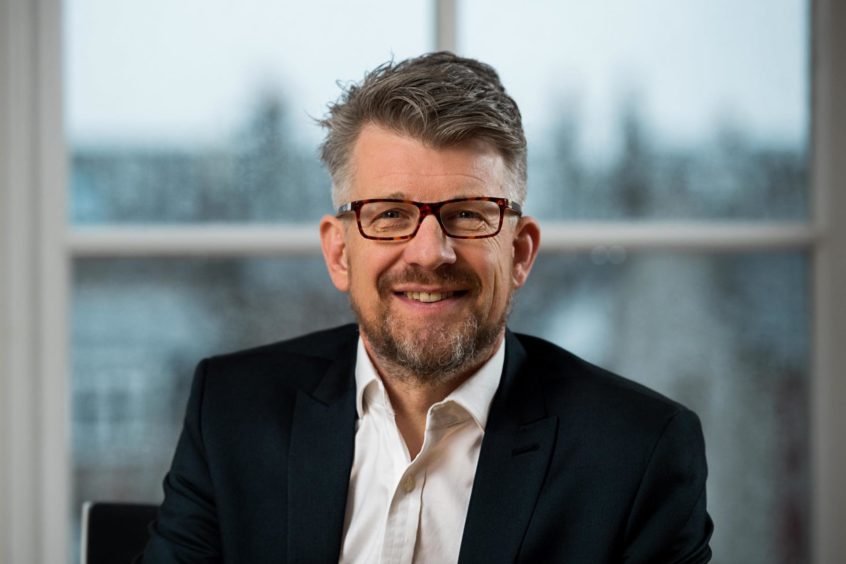 There's a general view that we should consign the year gone by to history. In oil and gas, and the wider energy industry, 2020 can more accurately be viewed as another challenging time for a sector accustomed to being beleaguered.
Lockdown and other levels of restriction created a new set of problems to solve so that day to day activity could be maintained, which the industry achieved quickly and efficiently to ensure that supply could continue.
Looking ahead, companies throughout the oilfield sector are acutely aware of the urgent need to address their role in the transition to sustainable and clean energy, which has been propelled at far greater speed by the Coronavirus pandemic, and the barriers to change in oil & gas are lower than ever.
Businesses now need to act quickly as the coming decade will become one during which huge change occurs in the energy mix we rely on, covering everything from transport to power and the products we use.
This shift will be akin to others in history, as the new electric age transfers our reliance of fossil fuels into a predominantly renewable energy age. We will always have a mix of energy sources, but the goalposts are being moved, requiring huge investment and commitment.
Mergers & acquisitions activity will play a role in the transition, providing the funds for the infrastructure and innovation needed by businesses to deliver our future energy needs. Creative deal making and financial structures are what's needed, and we are well placed to support oilfield service companies build for this future.
The deals market, which had been healthy towards the end of 2019 and beginning of 2020, slowed during the pandemic yet, deals have continued to be done, it's just the drivers for them were born out of the need for company restructuring in the most part – activity is starting to see a pick up, with consolidation certainly one theme.
As oil and gas companies move into the low-carbon energy market they will need help. As specialist advisers across the entire energy sector, we've seen the trend where our specialisms in infrastructure and renewables, O&G and innovative technologies are blended and overlapping, and we expect this to grow considerably in the coming year.
Technology underpins the oil and gas industry's potential in terms of delivering the rapid advances needed to secure a net-zero future. From developing processes, and adapting existing technologies used within the business, to investing in research & development where needed, the energy sector has led the world for decades.
We don't have to look too far to find significant positive potential for 2021. In recent weeks, I took part in the OGTC TechX programme's pitch to investors, where the latest group of a dozen accelerator companies graduated with attractive and impactful propositions.
Of the mix of companies involved in that programme, around a third were what we would call traditional developers – bringing forward wellbore solutions, tools and other advances specifically related to hydrocarbons.
A more significant number have developed net-zero innovations, some of which are truly ground-breaking. Carbon capture, digital solutions, and manufacturing techniques each designed to support net-zero operations were represented, and in some cases have already attracted funding from international energy operators investing in decarbonization.
The innovations and talent on show from TechX – broad, exciting, and borne of knowledge and IP that was originating from universities in Scotland and England – gave clear evidence of how we are already achieving great success.
Some are very exciting and while still untested, it's clear that these businesses need to be invested in and, on securing that support they then face the task of reaching milestones quickly, otherwise they won't deliver. Entrepreneurs and their backers both need to be realistic about when to put to bed an idea that isn't achieving the promise first offered, and turn their focus to the next solution.
The achievements made by Celtic Renewables, the biofuel business we have worked with since its inception, are a good example of the level of technology innovation and rate of success needed at this time.
Oil and gas has been very conservative with new technology. To step away from traditional methodologies, innovators need to be given backing and those that look like they can make an impact, make that investment quickly, and quickly kill those that don't.
We hear a lot about scalability – if you look at the current example of where there is a will, such as giving vaccines to an entire population, then it'll happen. The culture we too often see in the business of technology commercialisation is too-small steps being taken, and also a phrase nobody wants to endorse, but we still hear too often the classic "race to be second" coming from developers' clients.
There is vast potential out there. Industry just needs to be brave and place some bets.
Recommended for you

'Massive redirection' of spending needed to hit Paris Agreement, says DNV