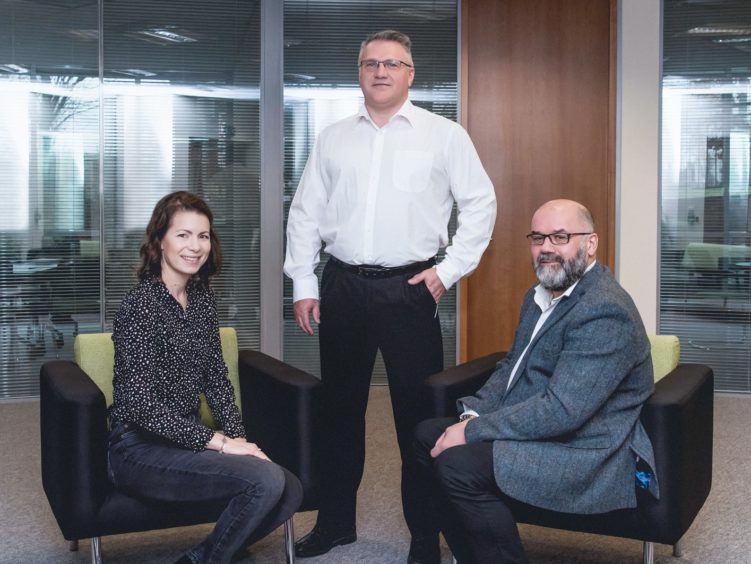 Training and management consultancy firm Assurance of Learning (AoL) has snapped up a north-east counterpart for a six figure sum.
AoL said its acquisition of Aberdeen-based ITB Competence Assurance would help it generate more than £600,000 in revenues this year.
Four consultants are joining AoL from ITB, taking the buyer's headcount to seven.
AoL hopes to create four to six more roles over the next 18 months.
ITB, set up in 2001, specialises in assessment and competence management and boasts a digital learning platform.
The company had been owned by Jenny Stokes, who is planning to retire.
AoL, currently based in Banchory, intends to use ITB's current facilities at Citibase, Hill of Rubislaw, as the enlarged business's headquarters.
It expects to complete the integration process by the end of April 2021 and intends to preserve the ITB brand.
AoL was founded in 2014 by training director David Christie, who used to work for Maersk Training.
Mr Christie remains a co-owner, alongside managing director Duncan Bonner, also formerly of Maersk Training, and industrial psychologist Tijana Berlafa.
They provide training and business improvement services in areas such as HSEQ, operational efficiency and financial efficiency.
AoL's clients include operators, oilfield service firms and drilling contractors with footprints in the North Sea and overseas.
The company also recently secured contracts in the wind energy sector.
Mr Bonner said: "In what is probably the most challenging time we've experienced in the business world, we are pleased to have successfully completed the acquisition of ITB Competence Assurance.
"As an experienced provider of competence training and management services, our plan is to fully integrate the two businesses over the next eight to 12 weeks and offer a broader range of competence, leadership, and behavioural workshops, in addition to training, coaching, mentoring, and consulting services.
"The existing Assurance and ITB teams have highly complementary skill sets and we aim to cross skill as many of these skills as possible to remain competitive and provide real value to both our customers and the existing customer base of ITB."