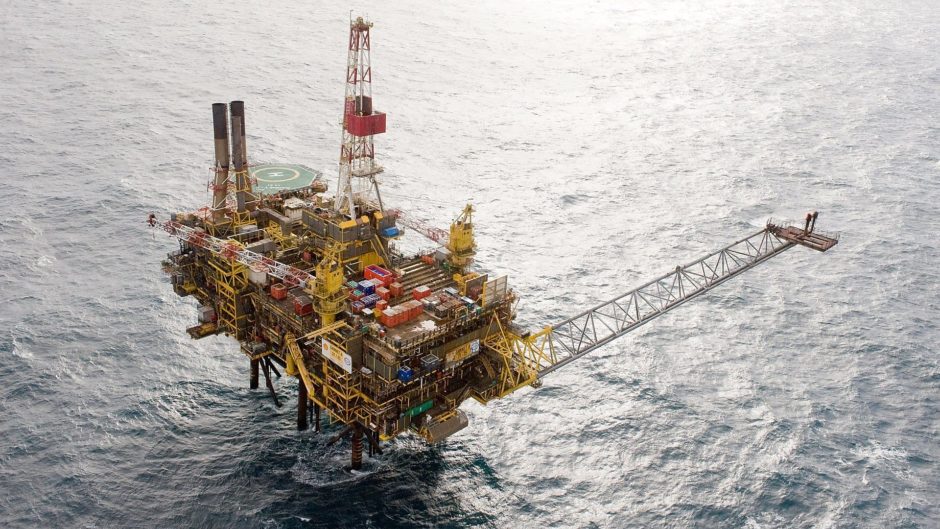 Oil and gas firm Neo Energy has entered into exclusive negotiations over the purchase of ExxonMobil's UK central and northern North Sea portfolio.
If the talks go to plan, a sales agreement would be signed in the first quarter, with the deal going through later this year, said Neo, which is backed by Norwegian private-equity outfit HitecVision.
ExxonMobil has interests in nearly 40 producing fields in the UK continental shelf, many of which are operated by Shell through a joint venture between the two supermajors.
Energy research firm Westwood Global Energy Group understands the package Neo has bid for includes stakes in 15 fields, including Gannet.
Net production from the portfolio totalled 38,600 barrels of oil equivalent (boe) per day in 2020, more than double Neo's figure of 26,500 boe per day, according to Westwood.
Yvonne Telford, senior analyst at Westwood, said the deal would provide "quite a step up" for Neo, putting it in a production peer group with more established players like Repsol Sinopec, Apache, Ithaca and Spirit Energy.
Production from the Exxon package may rise further in the coming years, when Shell completes the redevelopment of its Penguins field, Ms Telford said.
"The downside of the package, as with many such UK assets, is the looming decommissioning liabilities," she said.
Neo's ambition is to grow into a company with production of 80-100,000 boe per day.
It was formed in 2019 through Hitec's merger of its two UK North Sea-focused investment vehicles, Neo E&P and Verus Petroleum, of Aberdeen.
The company, which has offices in the Granite City and London, is led by chief executive Russell Alton, a specialist in mergers and acquisitions, and formerly head of finance at Equinor.
Shortly before he took over from Glenn Corrie in the hot seat in August, Neo completed a revised deal with Total for a package of UK offshore assets.
That portfolio included stakes in the Dumbarton, Balloch, Lochranza, Drumtochty, Flyndre, Affleck and Cawdor fields.
It also got non-operated interested in Golden Eagle, Scott and Telford, managed by Chinese firm Cnooc.
Before that deal was completed, Neo's production came largely from assets acquired by Verus.
Exxon, headquartered in Irving, Texas, has been shrinking its European footprint in recent years.
In 2019, Var Energi, a joint venture between Hitec and Italian firm Eni, bought its Norwegian assets.
It launched the sale of its UK North Sea package in summer 2020, several months later than planned due to the Covid-19 pandemic and oil price rout.
After a mostly quiet 2020 for mergers and acquisitions (M&A) activity, there are signs that the market might be picking up slightly.
Last month, utilities firm SSE struck a long-awaited deal to sell its gas exploration and production assets to Viaro Energy.
Norman Wisely, Aberdeen managing partner at law firm CMS, said: "While there are comparatively few buyers in the current marketplace, and fewer still with significant cash reserves, I do expect to see an increase in M&A activity in 2021 in what is increasingly becoming a buyers' market.
"For opportunistic oil and gas-focused independents and private equity entrants, there are likely to be opportunities to secure undertake attractive deals in the year ahead."
Recommended for you

NEO Energy names Nexen veteran as new CEO