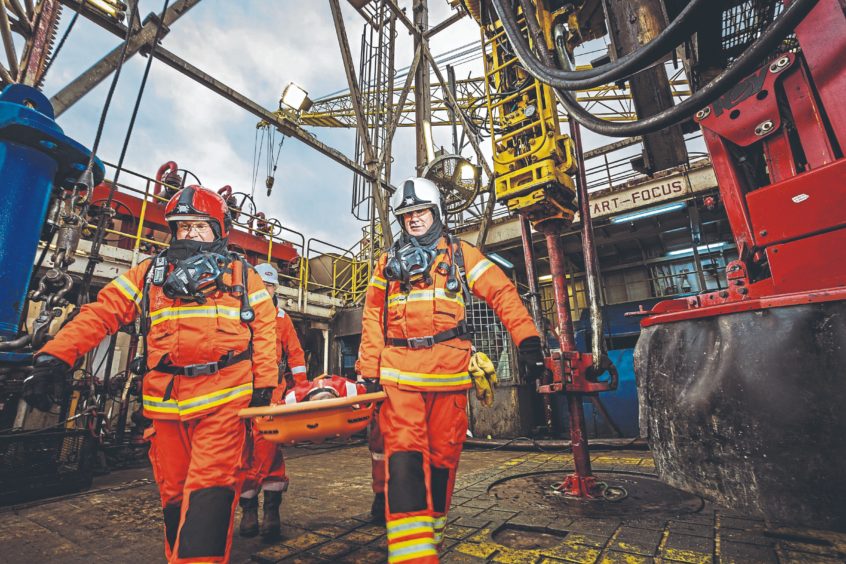 Lifesaving equipment specialist Drager Safety UK (DSUK) is today announcing the launch of a new Aberdeen-based equipment hire division.
It will be run from the Drager group's marine and offshore base services base in Bridge of Don, supported by global rental headquarters in Germany.
The new business, Drager Hire, boasts a £2 million 2,000-item rental inventory available for 24-hour delivery anywhere in the UK.
A spokeswoman for the Drager group, which has its HQ in Lubeck, said two jobs had been created, taking the headcount in Aberdeen to 28.
Matthew Bedford, managing director, safety and service, DSUK, said: "More than ever before, businesses want the latest safety equipment on hand exactly when it's needed, without the burdens that can sometimes come with ownership.
"We hope that by offering greater flexibility to customers through the launch of Drager Hire we can support UK businesses at a challenging time, helping them to keep workers safe, and allowing them to do business in whichever way suits them best."
Richard Ryan, of Drager Hire, added: "Industries such as oil, gas, renewable energy and offshore may have been significantly impacted by the events
of the last 12 months but it's clear that safety remains an essential priority.
"We hope today's announcement will be a welcome move for operators looking for more flexible and nimble ways to do business in the current climate."
Recommended for you

Dräger Marine & Offshore invests millions into new Aberdeen facility