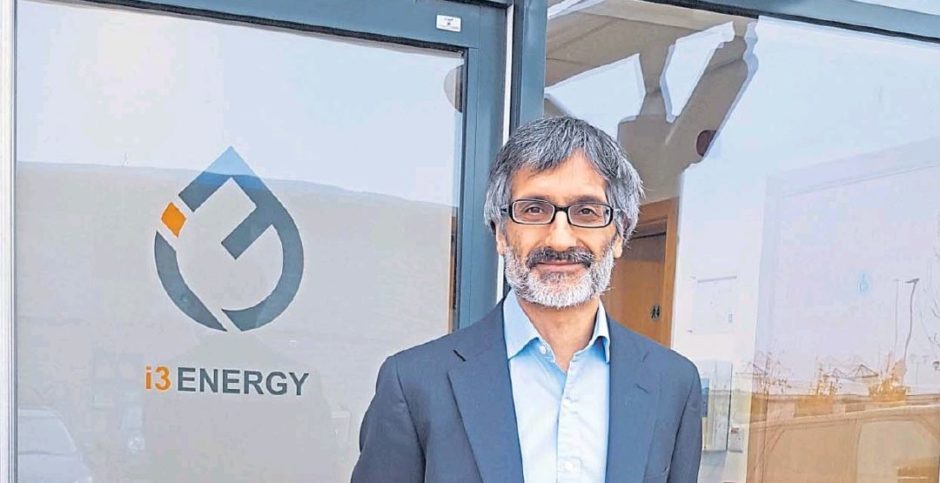 London and Toronto-listed i3 Energy said today it expects to declare its maiden dividend during the current quarter.
The company, headquartered in Westhill, near Aberdeen, previously said it intended to pay out up to 30% of free cash flow to shareholders.
It is also in talks with a potential farm-in partner for its Serenity discovery, with terms being negotiated.
Bosses at i3 said the recent pick-up in commodity prices had "reinvigorated activity" in the firm's virtual data room.
Additional parties previously contacted during early 2020 have now re-engaged with i3, they said.
I3 announced Serenity as a 200 million-barrel discovery in the outer Moray Firth in October 2019.
It believes Serenity is linked to Repsol Sinopec's Tain prospect and hopes to agree a joint development project with the Spanish-Chinese joint venture.
Serenity became i3's flagship North Sea project after appraisal results on its previous top target, Liberator, proved disappointing, culminating in the licence being relinquished.
Last year, the company acquired packages of Canadian oil production assets through agreements with Toscana Energy and Gain Energy, giving it revenues for the first time.
Majid Shafiq, chief executive of i3, said output from the wells in Canada was exceeding expectations.
Between November 2020 to January 2021, production from those fields averaged 9,150 barrels of oil equivalent per day.
The firm thinks it will generate net operating income of about £20 million.
Serial North Sea oil entrepreneur Neill Carson set up i3 in 2014 alongside chief financial officer Graham Heath.
The firm was called i3 because of its directors' involvement with two other North Sea companies starting with the letter "i".
Mr Carson established Iona Energy in 2007 and co-founded Ithaca Energy in 2004.
He vacated the CEO role in 2018 to make way for Mr Shafiq, but remains a non-executive director.
Recommended for you

Europa swings to 2022 profit despite Serenity setback