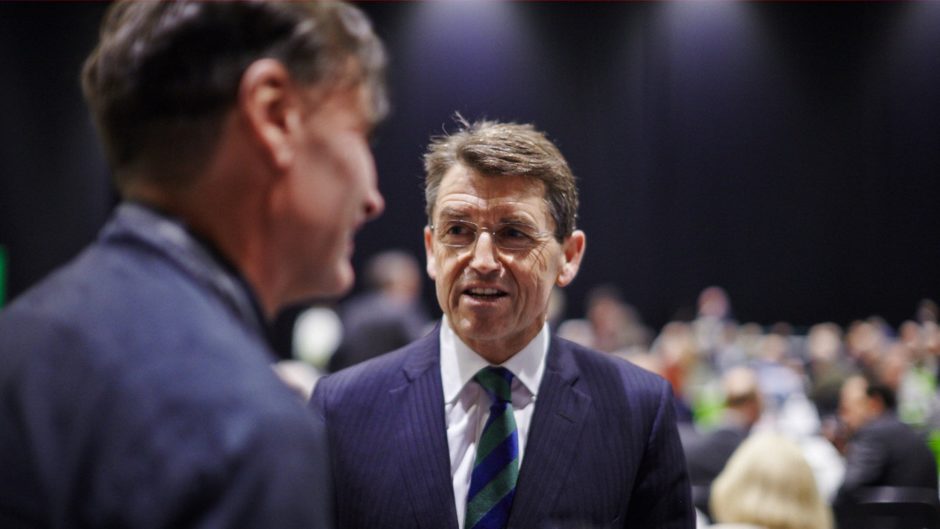 The UK North Sea is next on the list of growth targets for Ineos Energy, according to executive chairman Brian Gilvary.
Mr Gilvary, formerly chief financial officer of BP, spoke to Energy Voice after announcing a $150m deal to acquire a package of Hess Corporation assets in Denmark.
That deal will bring infield growth opportunities for the firm and help offset decommissioning costs, aiming to repurpose the assets for Carbon Capture and Storage (CCS).
It is the first acquisition for the newly-created Ineos Energy, and it is on the hunt for more.
"The next place to look is the UK", Mr Gilvary said.
"We are in the process and have scanned all of the potential assets that may or may not be available.
"Then it is really you need a willing seller, and we will be a willing buyer at the right price.
"It will be driven by economics, it will be driven by ensuring that it fits within our portfolio of what we're looking for, but we will certainly be looking for growth options in the UK sector."
Ineos already has an operated position in the UK's Southern North Sea around Breagh which it would "like to build on", as well non-operated gas stakes West of Shetland.
Coupled with positions in Norway and Denmark, it is the fifth-largest independent player in the overall North Sea.
'You can grow an oil business – provided you've got a CCS business alongside'
Joining Ineos Energy in December, Mr Gilvary said, Denmark "wouldn't have been top of my list" for acquisitions, citing the government's policy to end new exploration and wind down production by 2050.
However, the Hess assets – mainly the Syd Arne field – had a "bright light around them", as they bring strong options to develop the Solsort and Hejre projects, bringing production through until the mid-2040s.
Then, perhaps more importantly, the facilities can service Ineos' Greensands CCS project, which aims to store eight million tonnes of CO2/ year, 80% of the Danish government's overall target.
Greensands will use the depleted Nini and Siri area fields operated by Ineos.
That project has been unlocked by government incentives on the price of injected CO2, and it also means decommissioning costs could be cut due to reuse.
"Effectively they will become carbon capture reservoirs, they won't become decomissioning reservoirs", Mr Gilvary said.
"That of course is a huge benefit for the Danish government, but also in terms of economic activity in terms of decommissioning.
"We'll be able to demonstrate that you can grow an oil business, provided you have a viable carbon capture business alongside it, which we will have."
Recommended for you

Aquaterra Energy wins work at Ineos' Greensand CCS project